DISCLAIMER: Danceweardeals is an affiliate of several online vendors, and may be compensated in the form of sales commissions if you purchase items that are displayed on this website.
---
Dance Teaching Shoes
Most popular women's and girls teaching sandals and shoes styles from top brands.
---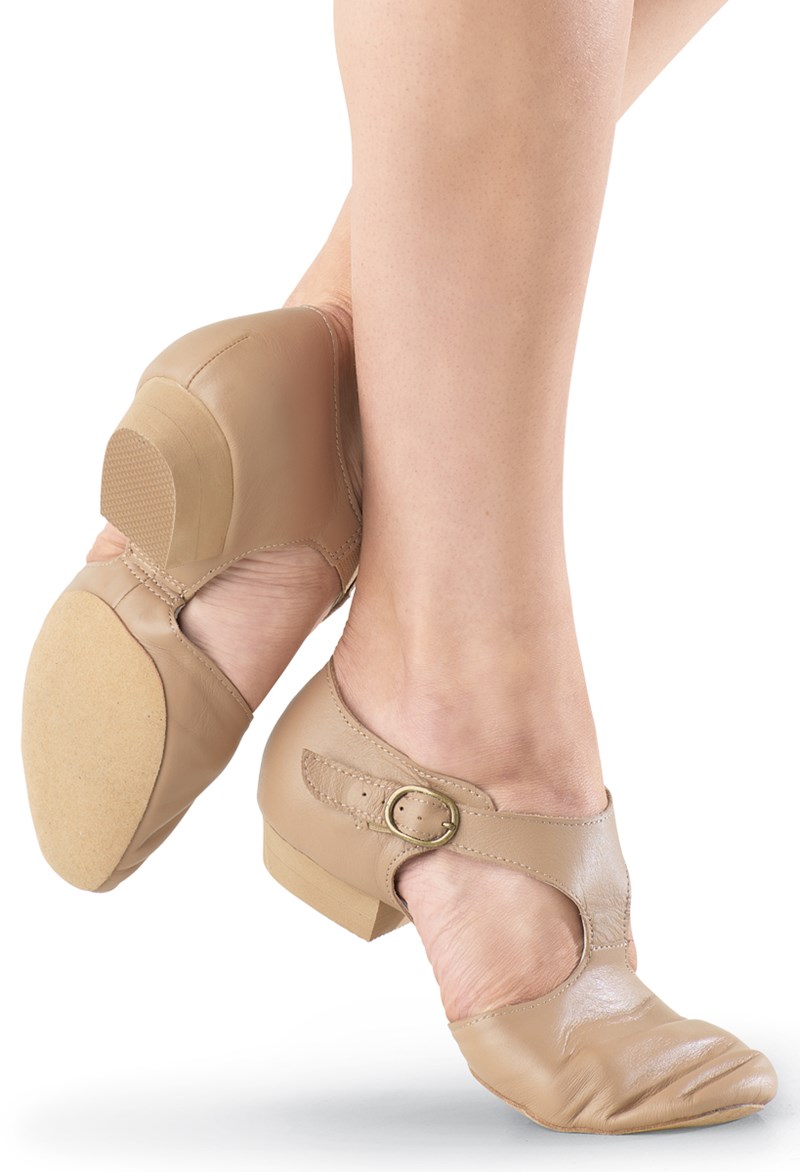 Balera Teaching Sandal - Black - B245: Leather upper with adjustable T-strap Ultra-flexible split sole with elasticized arch inset So....
---
Theatricals Adult Leather Grecian Teaching Sandal T8900: Leather teaching sandal features a supportive 1" heel, a contoured, adjustable t-strap with buckle, a soft suede insole, a suede outsole on the ball of the foot, and 2 elastic straps in the instep for maximum durability, while maintaining flexibility through the arch. Choice of BLACK or TAN.
---
Danzcue Adult Leather Grecian Sandal Dance Shoes: Dance in our Danzcue Adult Split Sole Super Leather T-Strap Dance Jazz Shoes. Jazz shoe featuring split sole and strong upper leather and stretch fabric. The toe shap allows the toes to spread in the demin pointe position. Perfect for stage performance.
---
Bloch Women's Elastosplit Grecian Leather Dance Shoes: Hit the dance floor with these Elastosplit Grecian by Bloch shoes that were created for the hardworking and graceful dancer. The thin leather upper is almost imperceptible, giving you a full range of motion, so you can fly with grace. Rubber helps keep your feet moving freely across the floor while avoiding any unnecessary falls. Feel the ground under your feet and move confidently with these dance shoes designed to keep you moving. Choice of BLACK, PINK, or TAN.
---
More dance shoes at Dancewear Solutions.
---