DISCLAIMER: Danceweardeals is an affiliate of several online vendors, and may be compensated in the form of sales commissions if you purchase items that are displayed on this website.
---
HAREM PANTS
Name-brand Dancewear, Dance Shoes and Accessories for sale online.
Most popular women's and girls Harem Dance Pants styles.
---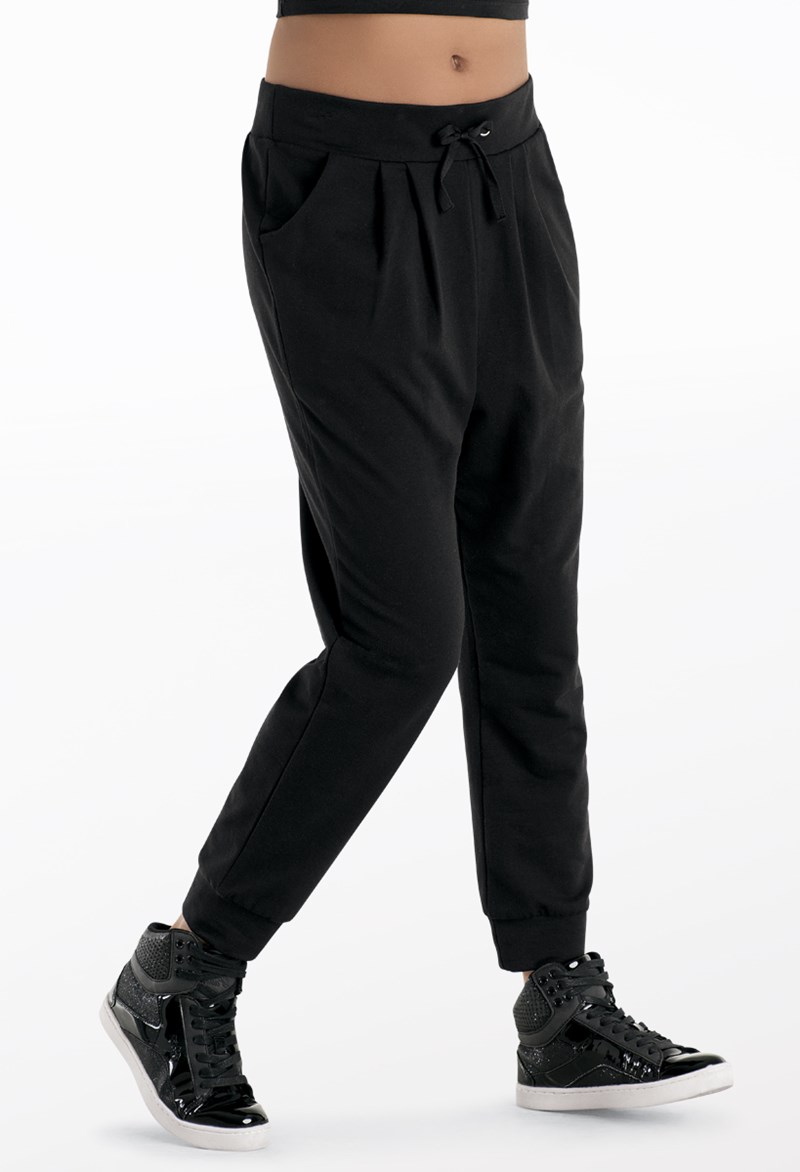 Balera Cropped Harem Pants - Gray - Child - AH7841: Unisex cropped harem pantsPleated waistline, drawstring waist and functioning front pocketsGlitter f....
---
Dance Department Child Unisex Stretch Harem Hip-Hop Pants D3019C: Amp up your performance with these comfy and versatile harem pants. Pants features gathered sides and tailored legs. Match with a slouchy tee for an everyday look, or get ready for competition in an edgy metallic bra top.
---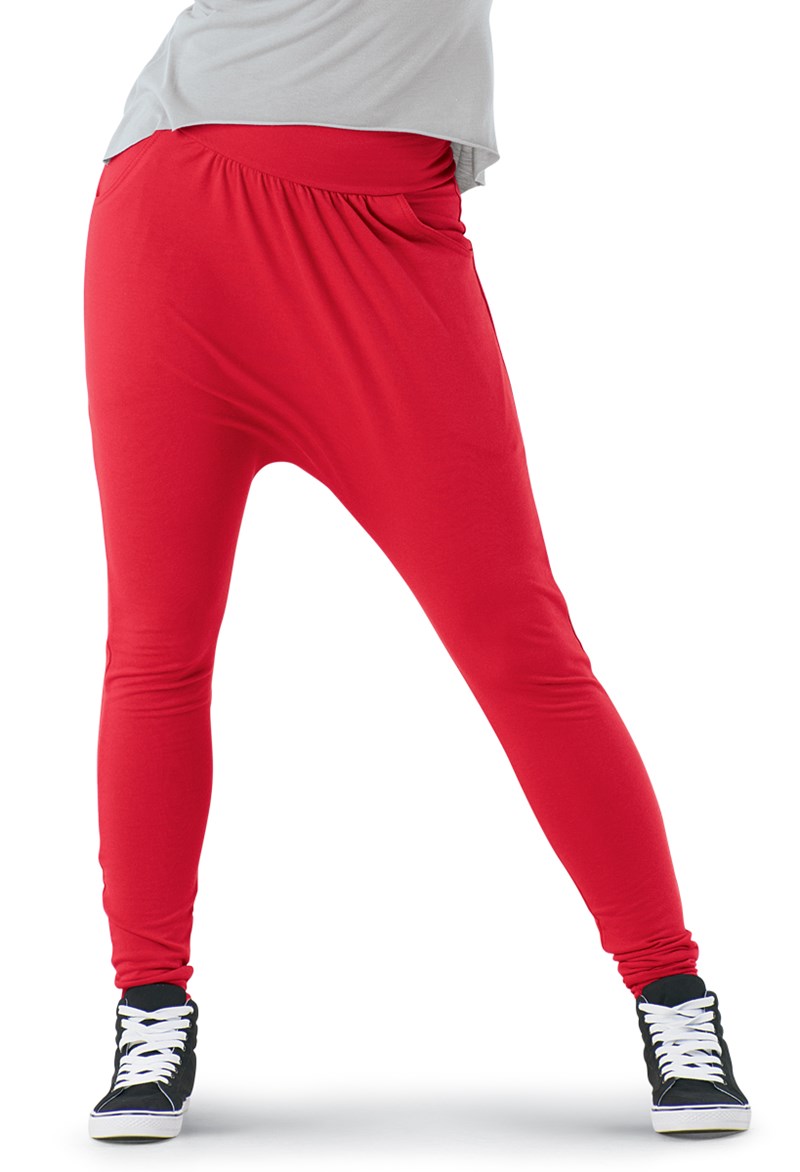 Balera Skinny Cotton Harem Pant - Royal - AH6773: Mid-rise harem pants Functional front pocketsFabric: Cotton/Polyester/Spandex....
---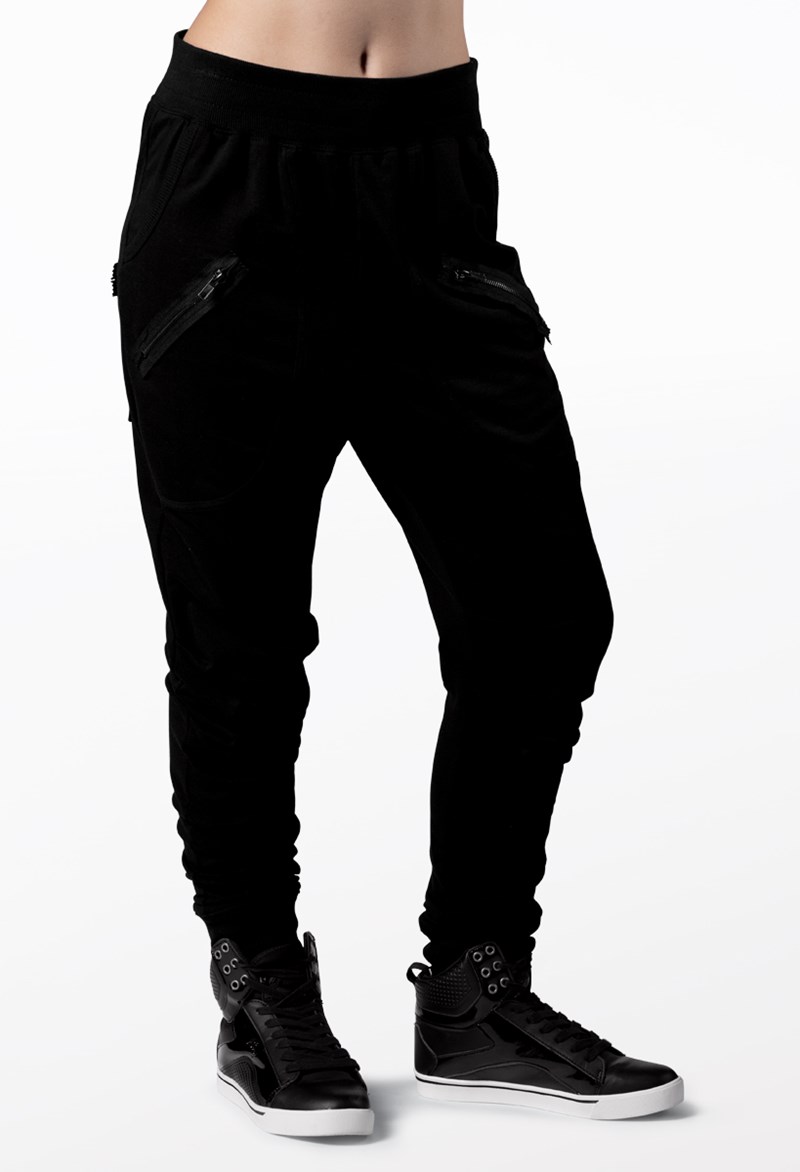 Balera Zipper-Detail Harem Pants - Black - AH8082: Hidden drawstring waistband, pleated knees and functional back pockets Functional front pockets w....
---
Balera Urban Groove Harem Pants Cotton Hip Hop Dance Pants: Deliver any hip-hop dance performance in style and comfort in these cotton harem pants. Classic harem pant style features a dropped crotch and tapered legs that fit snuggly around the ankles. Soft cotton/spandex blend has plenty of stretch for maximum range of motion, and functional front pockets allow these pants to transition effortlessly from the studio to the street. Perfect for dance class or performance, these harem pants are a favorite go-to dance wardrobe staple. Choice of RED, WHITE, BLACK, or BLUE.
---
Urban Groove Harem Dance Pants with Pockets and Zipper Accents: Perfect for hip-hop dance class and performances, these French terry harem pants feature a drawstring waistband, pleated knees and a functional back pocket. The oversized front pockets with faux zipper details add a dramatic stage look. Choice of BLACK, GRAY, or ARMY GREEN.
---
---
---