DISCLAIMER: Danceweardeals is an affiliate of several online vendors, and may be compensated in the form of sales commissions if you purchase items that are displayed on this website.
---
Jumpsuits
Dance Jumpsuits for sale online in a variety of styles.
---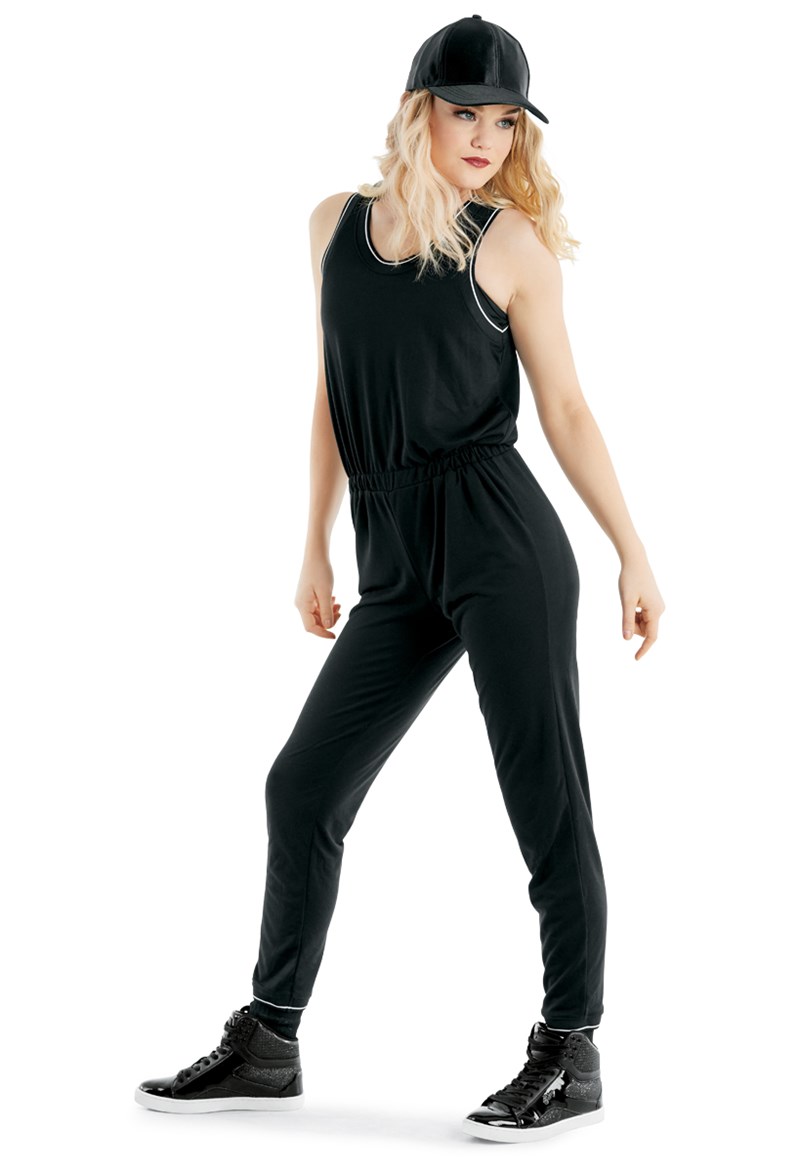 Balera Athletic Stripe Romper - Olive - PT11150: One piece sleeveless jumpsuit with elasticized waist Athletic stripe trim at the neckline, armhol....
---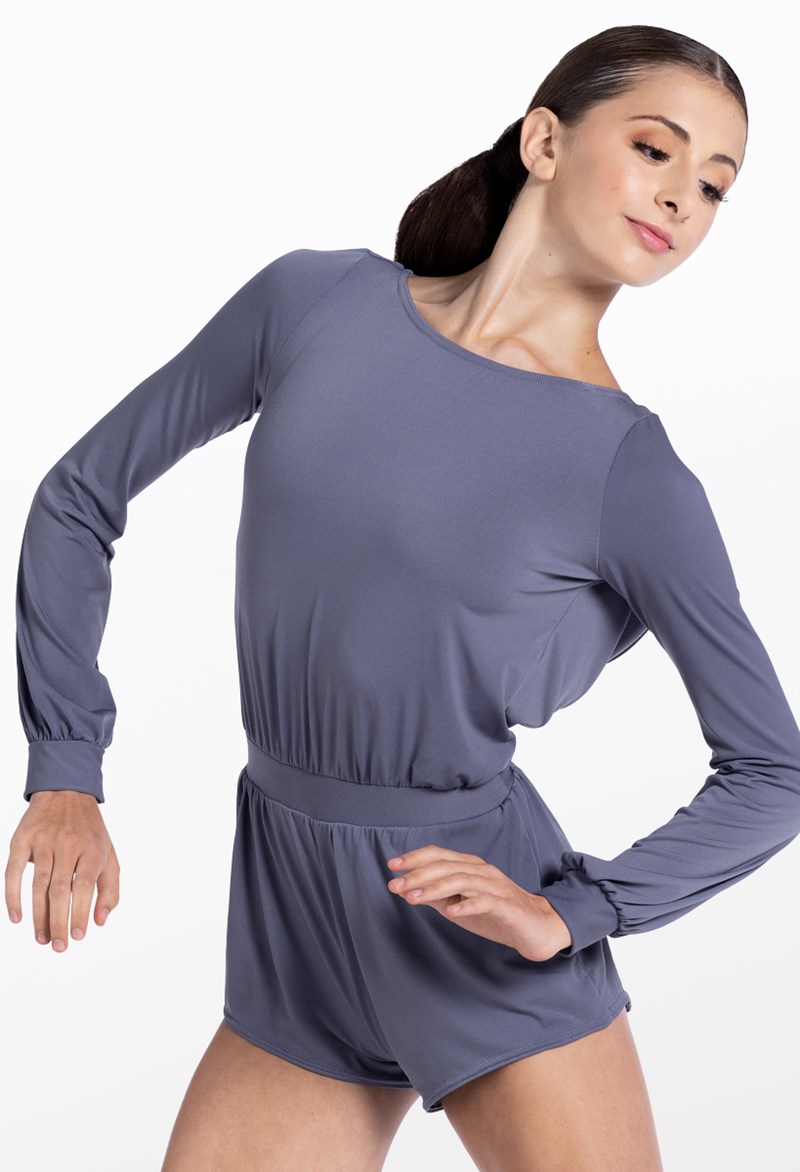 Balera Blouson Sleeve Romper - Slate Blue - Child - MJ11565: Long sleeve romper made of matte jerseyBlouson sleeves with cuffsOpen back with a cowl drape and ski....
---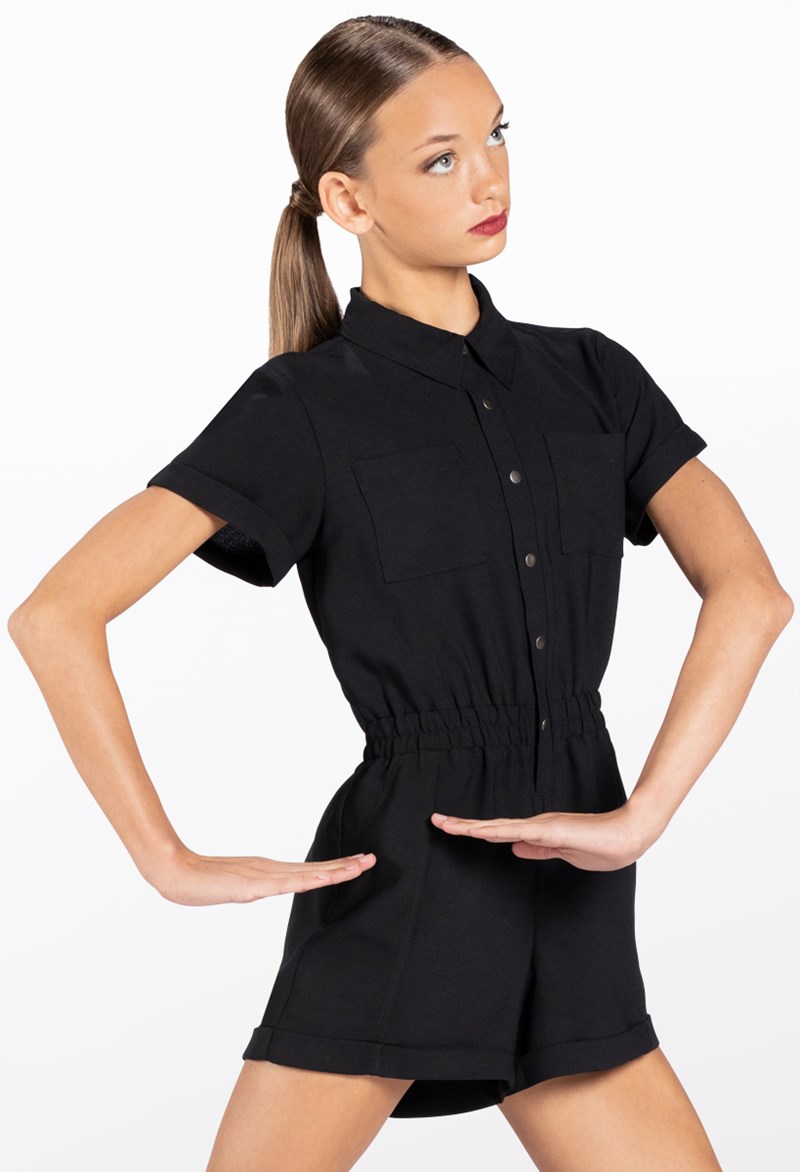 Balera Collared Romper - ROSEWOOD - AH12565: Short sleeve romper made of woven crepePointed collarFunctional snaps and pockets in frontElasticize....
---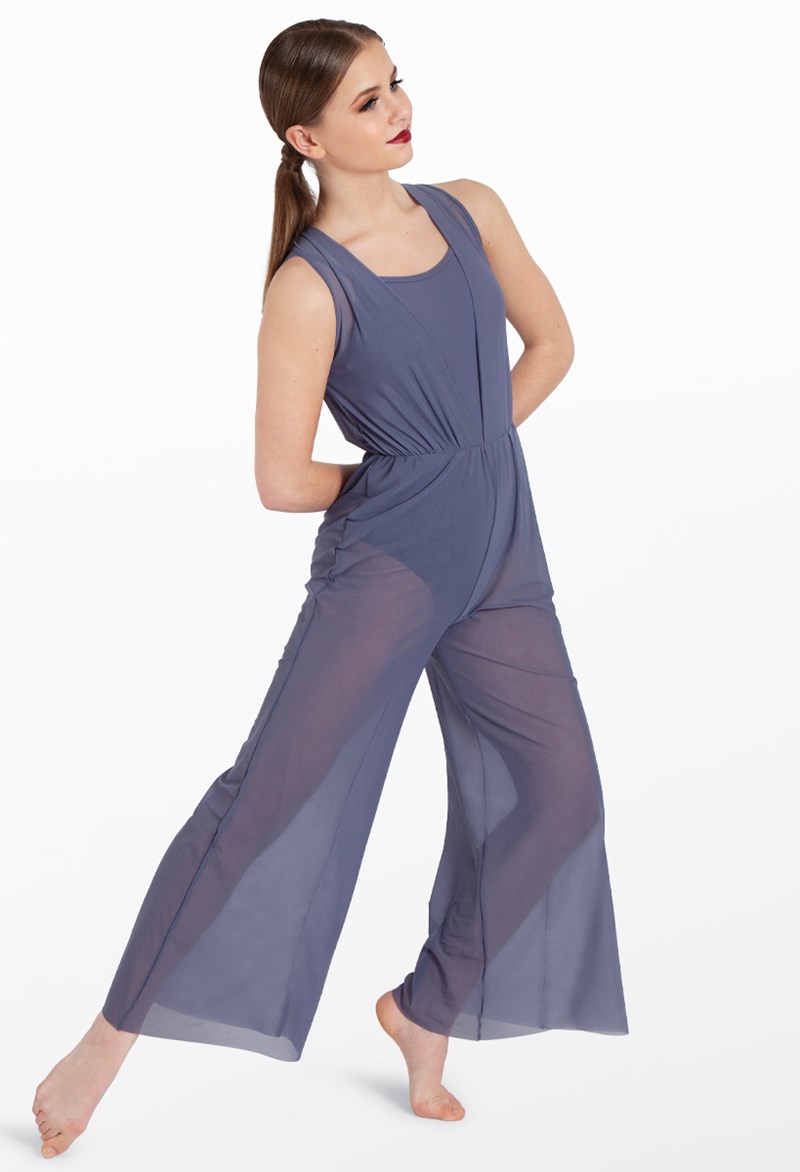 Balera Cowl Drape Power Mesh Jumpsuit - Slate Blue - SM12126: Sleeveless power mesh jumpsuitOpen back with cowl drape and G-hook closureAnkle-length wide leg bott....
---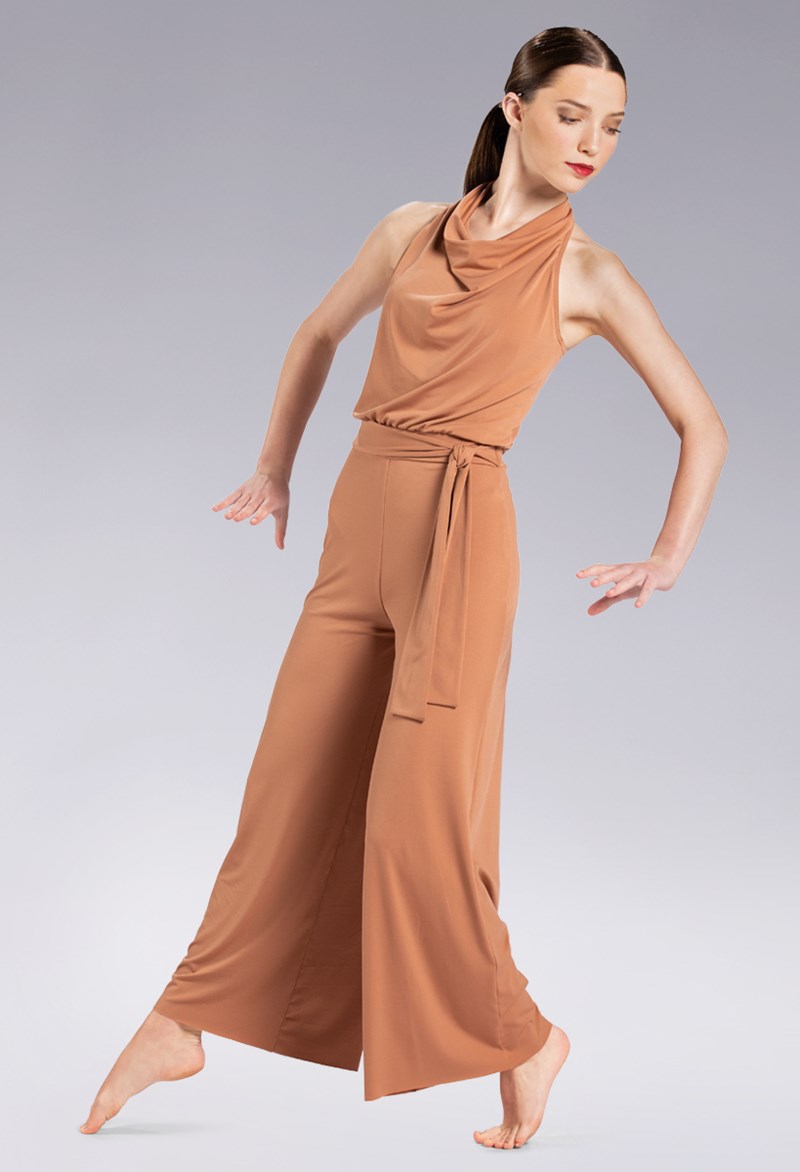 Balera Cowl Neck Jumpsuit - WARM SAND - MJ12581: Matte jersey cowl neck jumpsuitHalter-style straps with a G-hook closureFunctional tie at the waistC....
---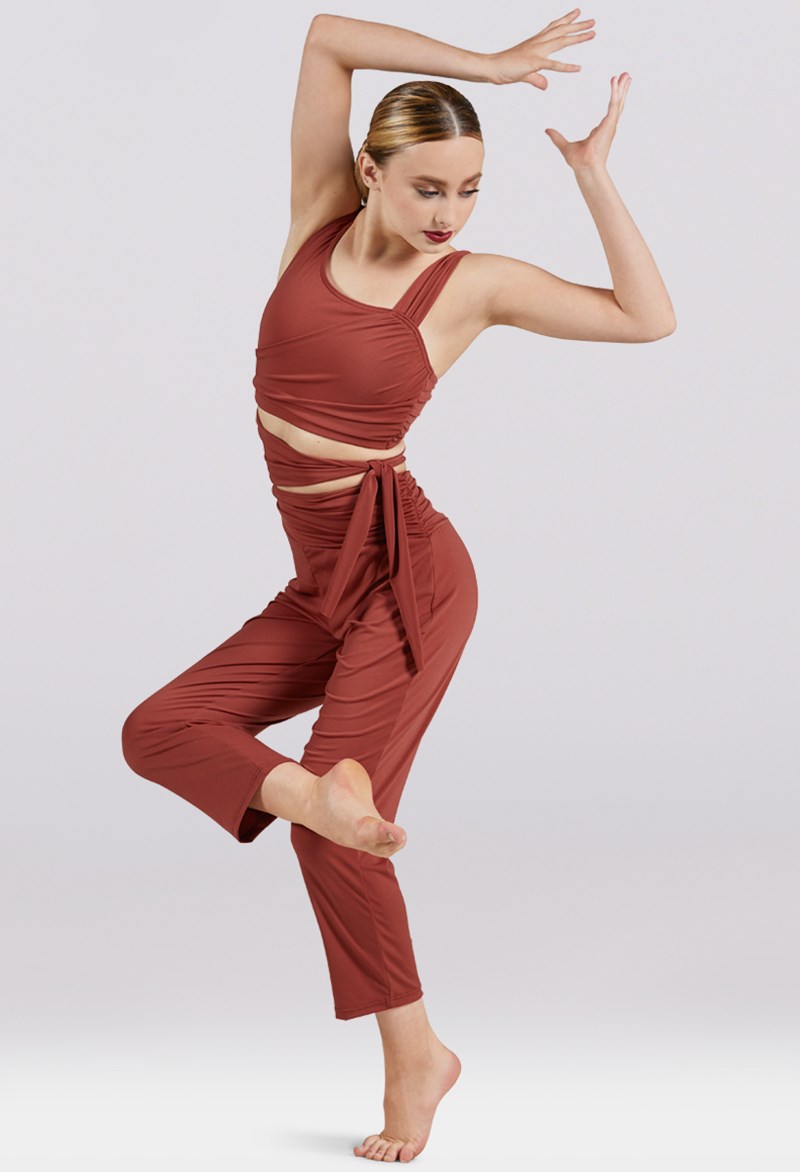 Balera Cropped Cutout Jumpsuit - Eggplant - MJ11547: Asymmetrical jumpsuit made of matte jerseyCutout details at the waist with an elatstic waistband and....
---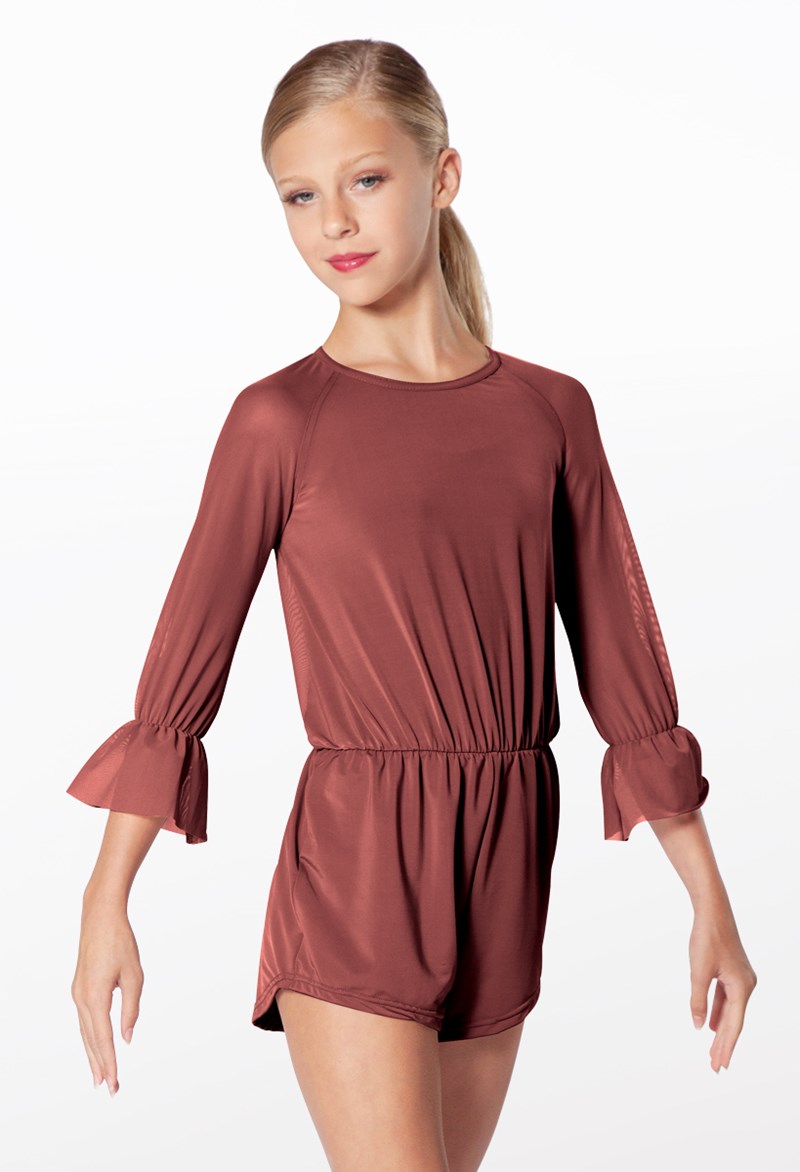 Balera Flounce Sleeve Romper - WARM SAND - Child - MJ11781: Matte jersey romper with crossover power mesh backPower mesh flounce sleevesCutout opening in back w....
---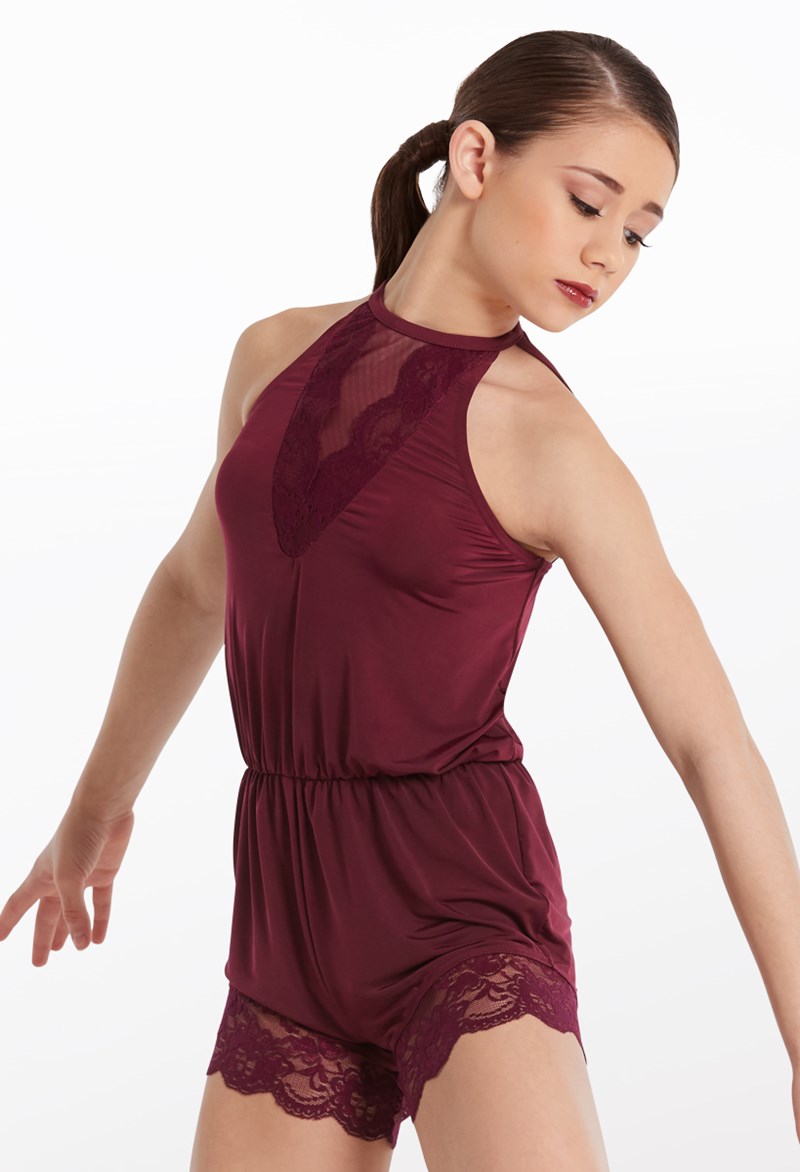 Balera Halter Strap Romper With Lace - Black - Child - MJ10689: Matte jersey romper with power mesh plunge inset trimmed in stretch lace Elasticized waist featur....
---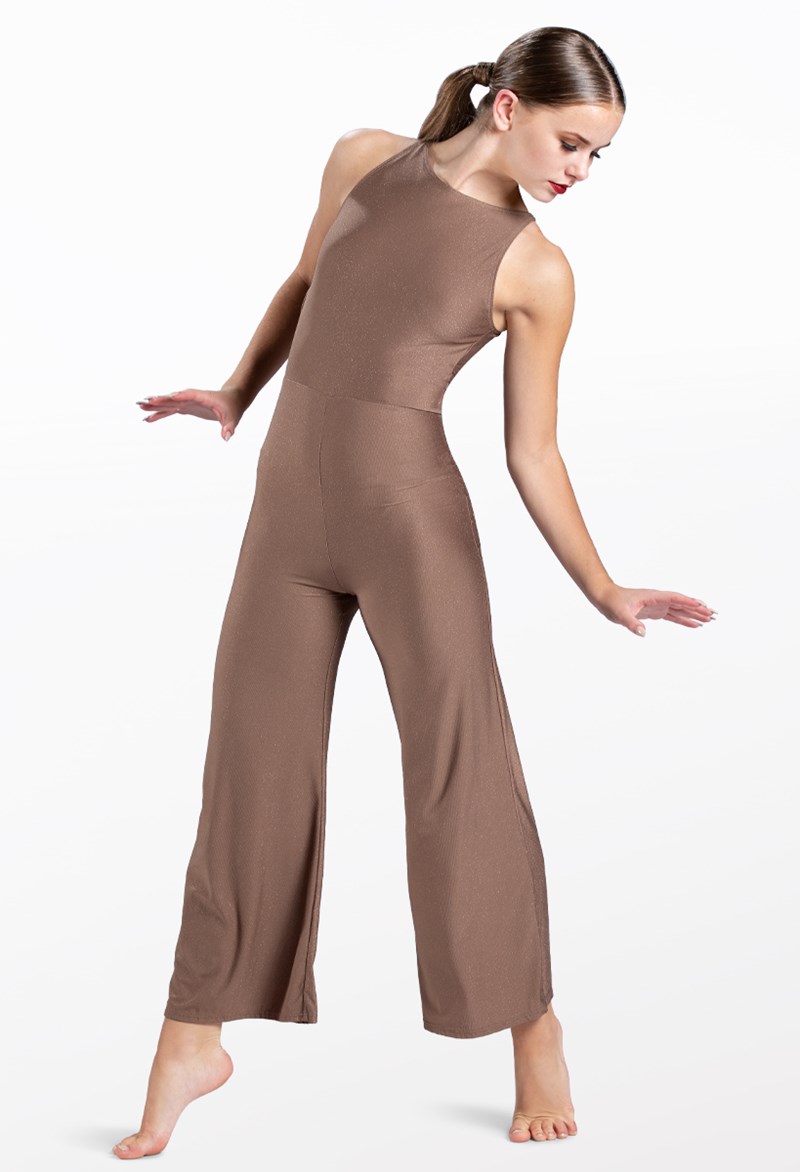 Balera Metallic Jersey Jumpsuit - Gray - NV12222: High neck jumpsuit made of metallic matte jerseyKeyhole opening in back with a G-hook closureWide-le....
---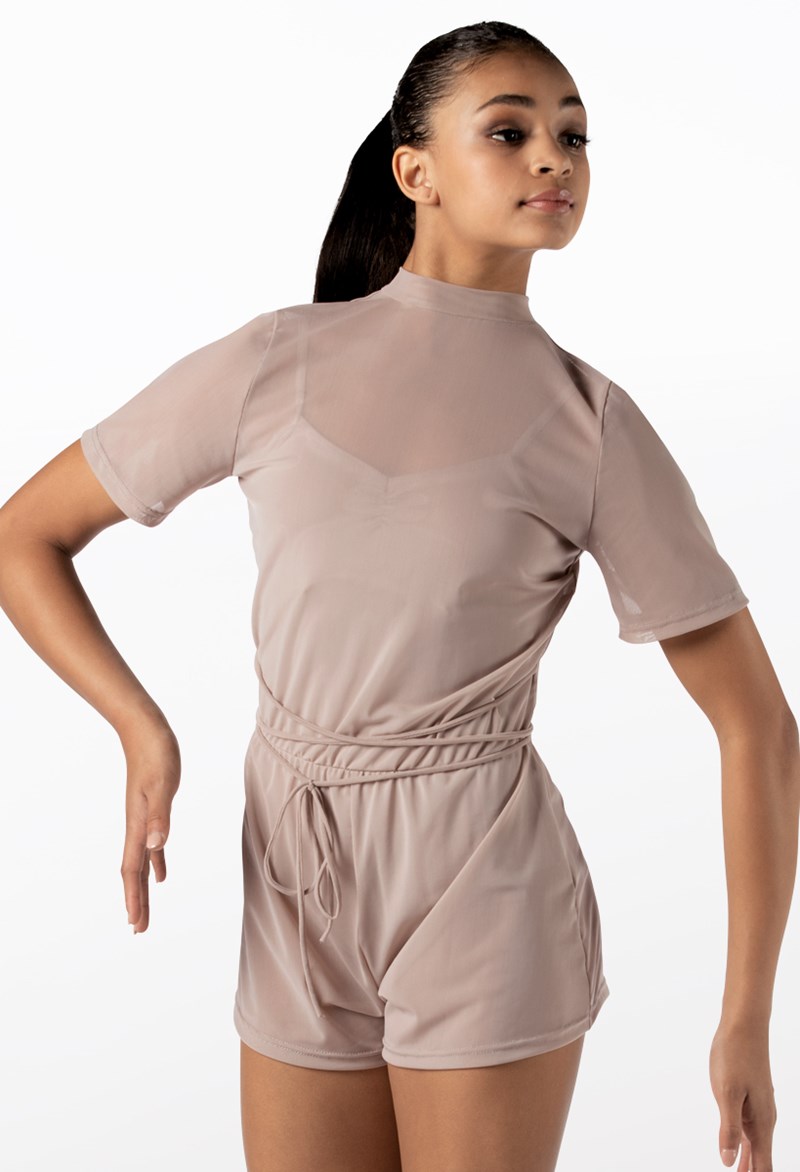 Balera Mock Neck Power Mesh Romper - Slate Blue - SM117.: Short sleeve power mesh romper with attached leotardAdjustable tie waistKeyhole opening in back with....
---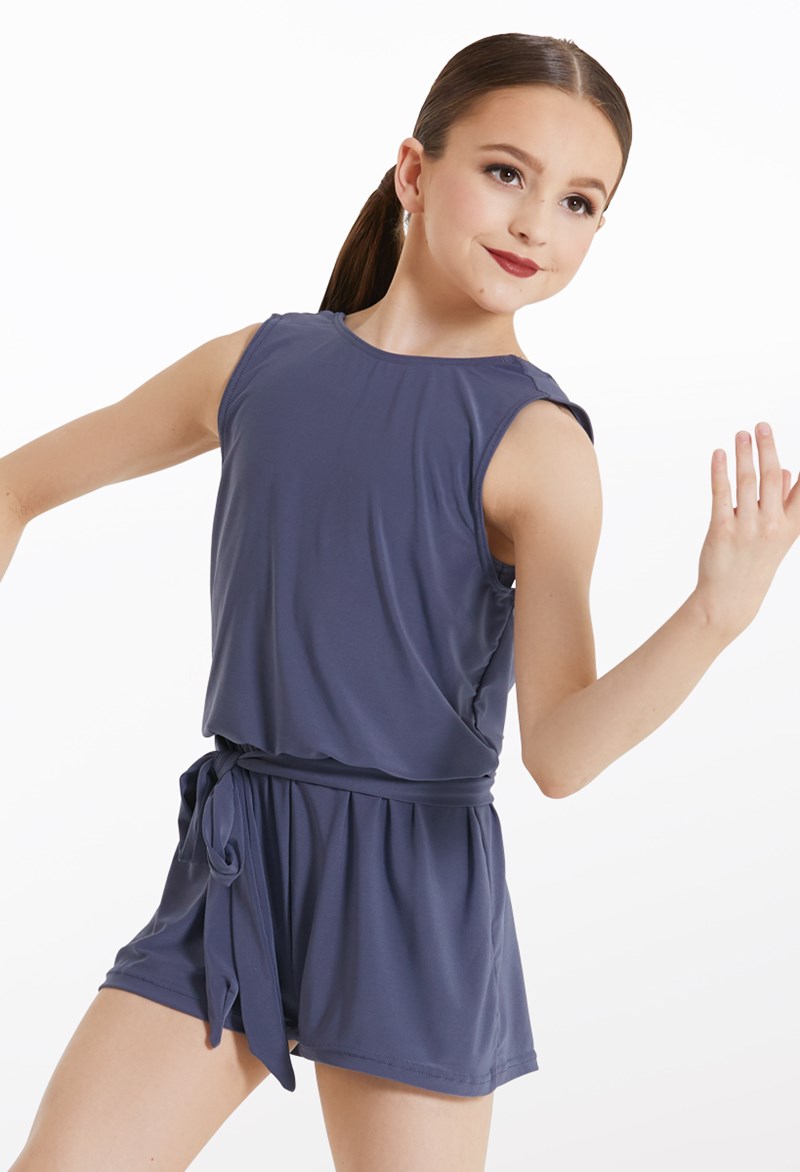 Balera Open Back Jersey Romper - Slate Blue - MJ11367: Matte jersey romper has an open back with strappy detail Functional tie at the waist Attached....
---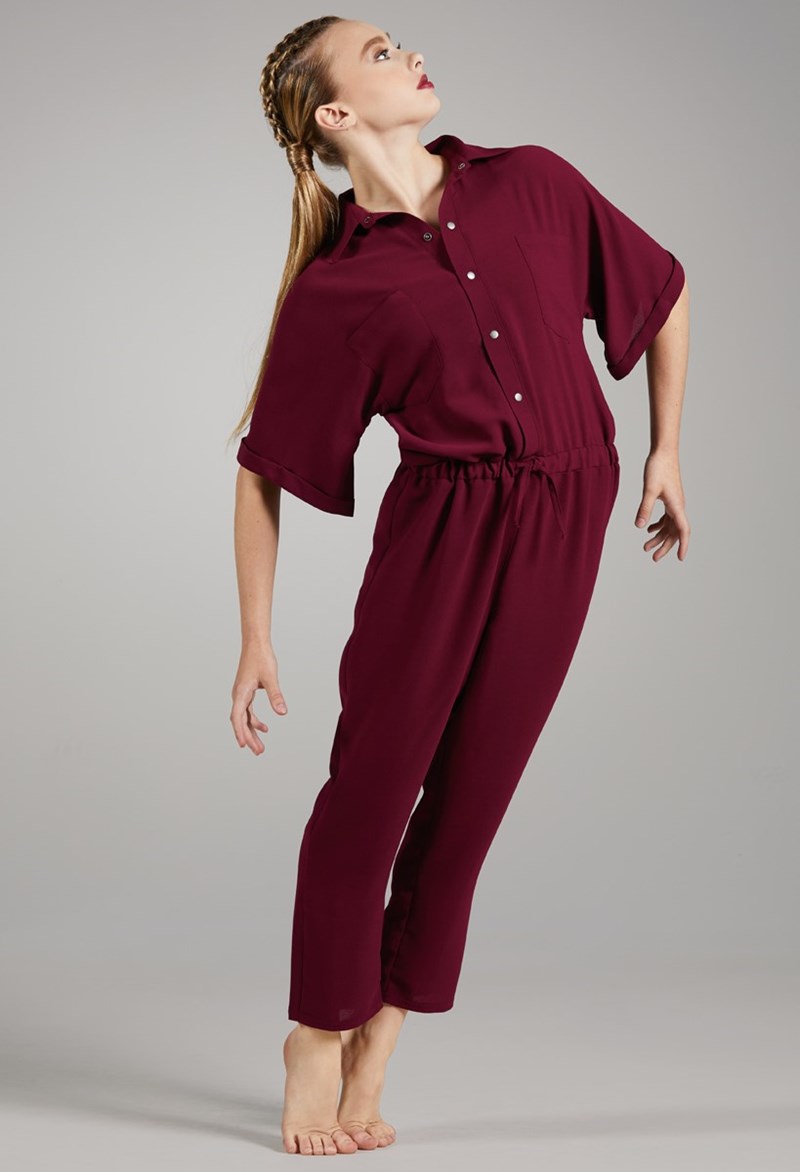 Balera Short Sleeve Jumpsuit - Black Cherry - AH11503: Snap-front jumpsuit made of woven crepeOversized short sleeves hit at the elbowFunctional snaps and....
---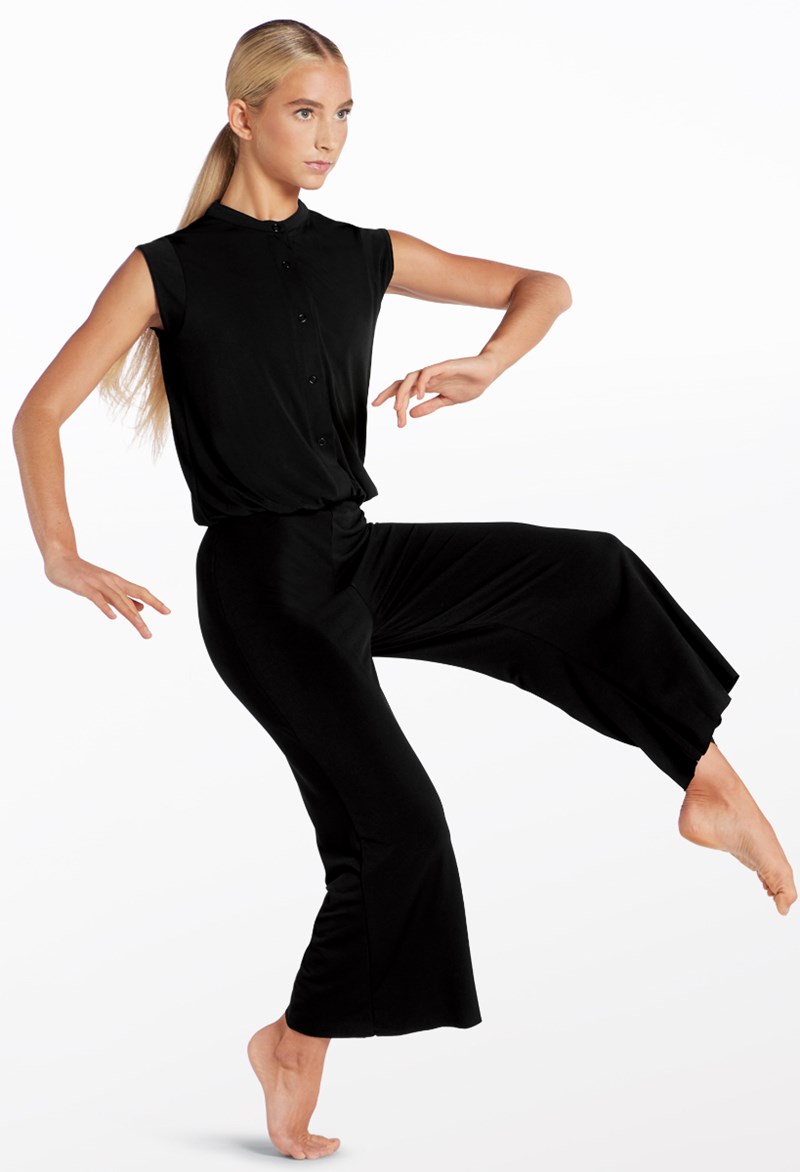 Balera Snap Front Jumpsuit - Black - MJ11818: Sleeveless matte jersey jumpsuit Functional snaps on front placketCinched waistCropped culotte pants....
---
Sansha Women's Full Length Warm Up Unitard Kc1103c Finlay: Comfortable multicolor unitard with drawstring waist, plain top and striped legs. Perfect for warm-ups Available in your choice of colors.
---
More at Dancewear Solutions.
---