Gia Mia
Most popular Gia Mia Dancewear styles for sale online including Kombat boots, metallic booty shorts and more.
---
---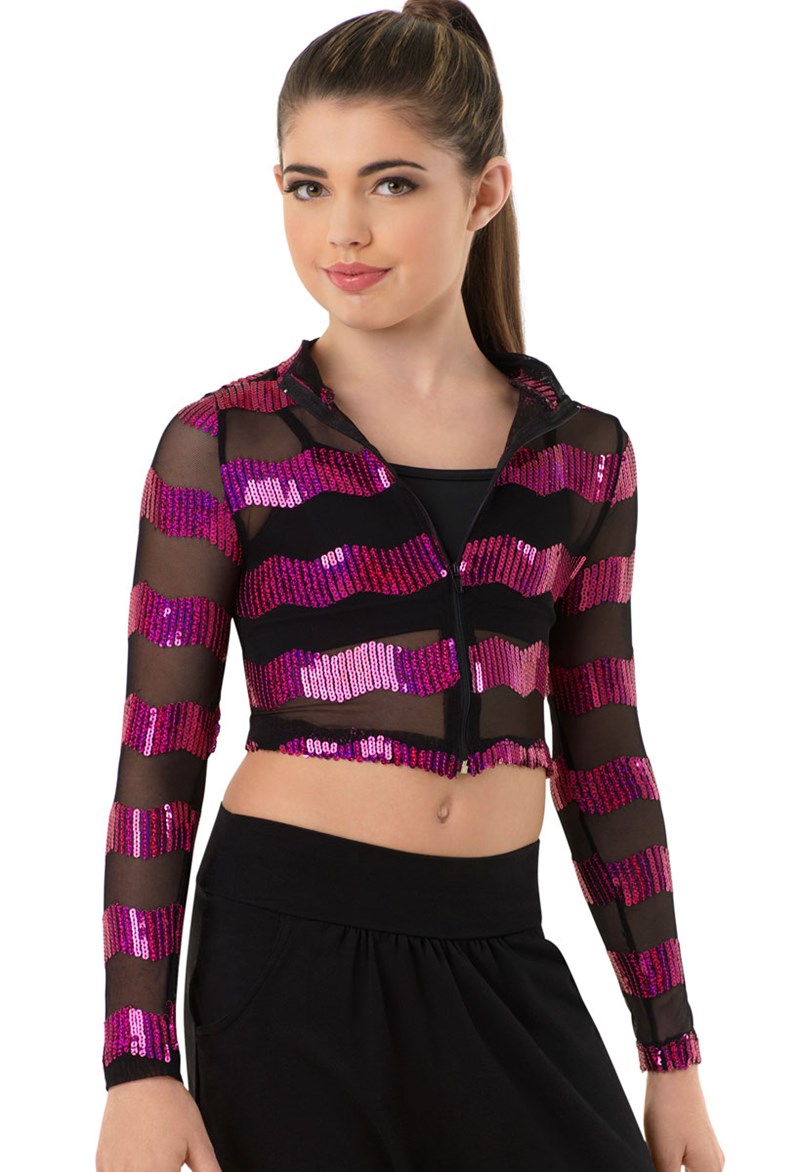 Gia Mia Sequin Jacket: The jacket is constructed of high-quality mesh that won't snag and features chevron sequin stripes across the bodice and sleeves. In a cropped length with long sleeves, this jacket also has a functional front zipper. Made in USA.
---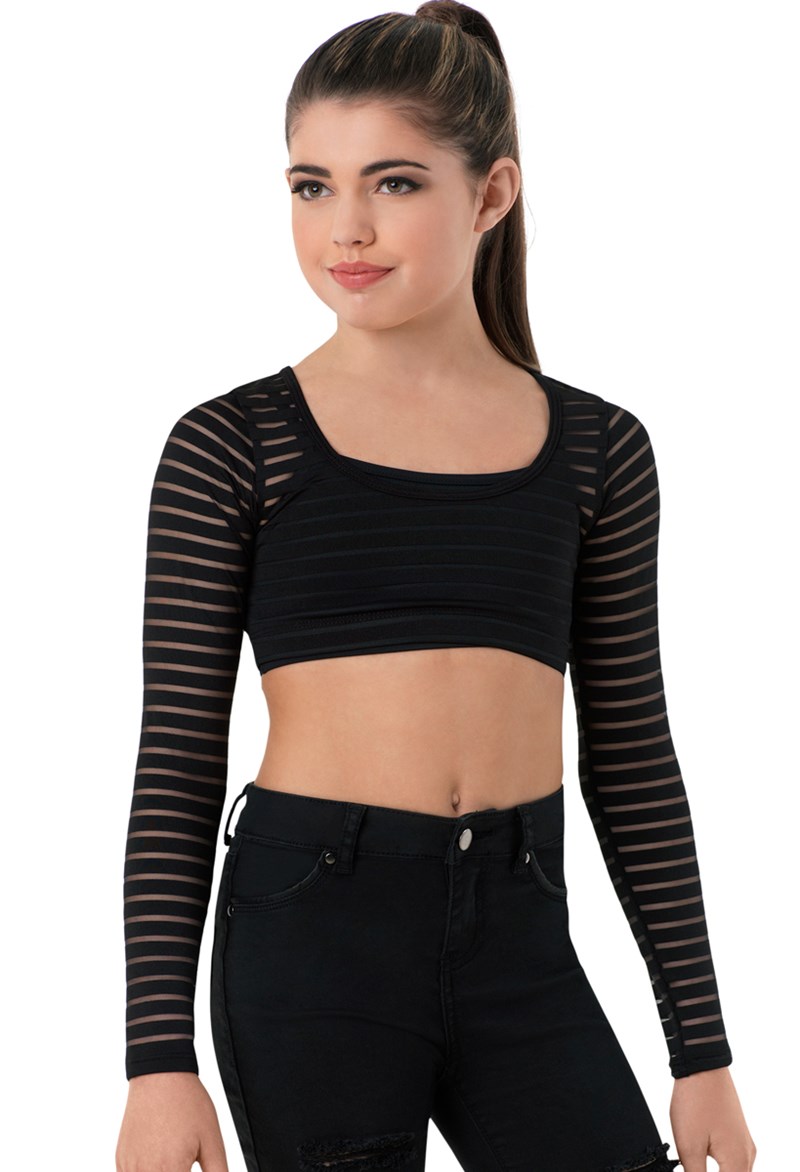 Gia Mia Stripe Mesh Crop Top: Keep your cool in the studio with this mesh crop top. The crewneck, long sleeve crop top is constructed of high-quality mesh won't snag and is comfortable when dancing. Please note, bra top is not included. Made in USA.
---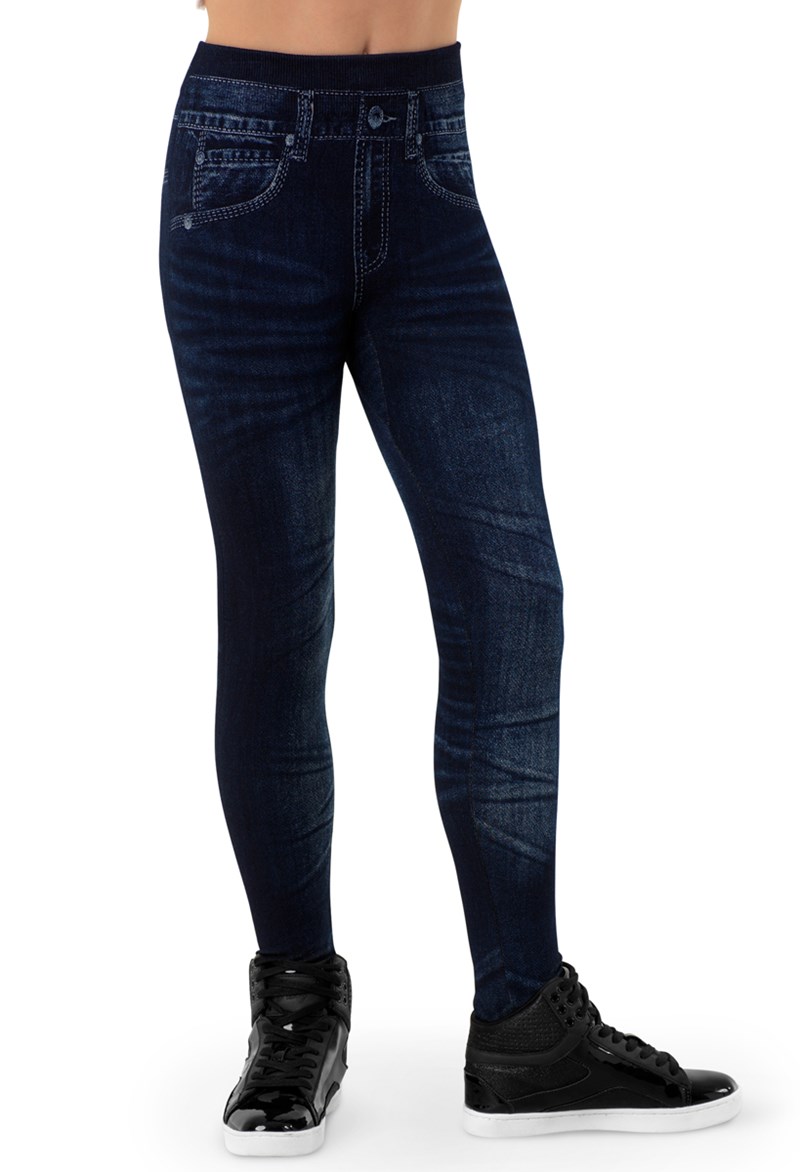 Gia Mia Jeggings: Featuring a graphic denim print, the seamless style is constructed of polyester and spandex for a comfortable fit. Imported.
---
Child Metallic Bra Top: Your choice of 5 different colors.
---
Gia Mia Adult Stretch Lace Leggings with attached inner booty shorts: Durable Quality Stretch Lace Leggings that will not run. They are snag resistant and have a built in booty shorts to match color of lace. The shorts are sewn inside the lace leggings for extra comfort. Leggings go from waist to ankle.
---
Gia Mia Hip Hop Street Wise Pants - Adult and Children Sizes: Hot Pink Stretch Waistband. Nylon Fabric / Contrasting HotPink Stitching and Taping. Cinch at legs to wear varying lengths or Roll pants to shorts length and use strap snap to hold them up.
---
Many more styles for women and girls at Gia-Mia Online Store.
---