Gia Mia
Most popular Gia Mia Dancewear styles for sale online including Kombat boots, metallic booty shorts and more.
---
---
Gia Mia Adult Draped Harem Pants: These trendy harem pants feature a loose fit through the hips and slimming tapered legs. Perfect for performances!
---
Child Metallic Bra Top: Your choice of 5 different colors.
---
Gia Mia Adult Stretch Lace Leggings with attached inner booty shorts: Durable Quality Stretch Lace Leggings that will not run. They are snag resistant and have a built in booty shorts to match color of lace. The shorts are sewn inside the lace leggings for extra comfort. Leggings go from waist to ankle.
---
Gia Mia Hip Hop Street Wise Pants - Adult and Children Sizes: Hot Pink Stretch Waistband. Nylon Fabric / Contrasting HotPink Stitching and Taping. Cinch at legs to wear varying lengths or Roll pants to shorts length and use strap snap to hold them up.
---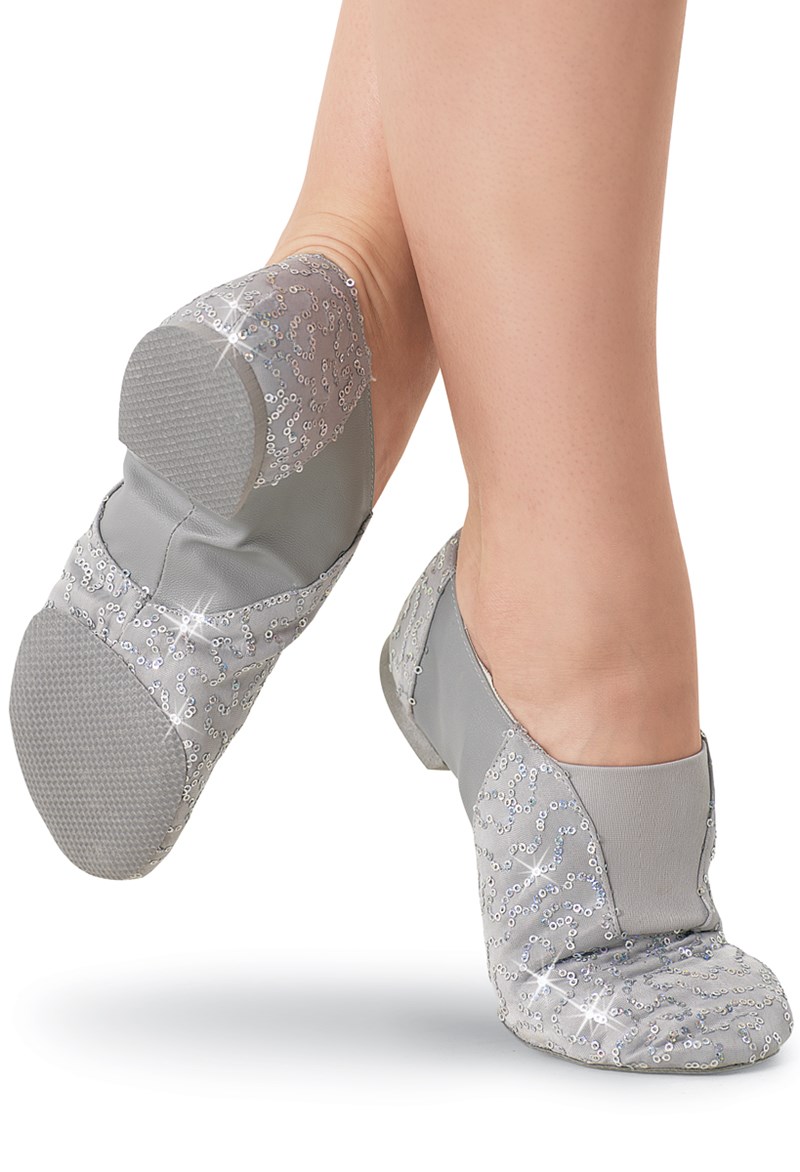 Gia Mia Sequin Jazz Shoe: Step up and dance in this fabulous, sparkling sequin jazz shoe. The Encora features a sequin-trimmed upper, man-made stretch center gore insert for fit and flexibility, comfortable inner lining and a split-sole. It's the perfect shoe to complete your dazzling performance look. Imported.Sizes : 4-12 Adult, Medium (US sizes) Whole Sizes Only. Suggested Fitting : Order one size larger than street shoe.Please note, this shoe is not available in child sizes as listed in our catalog.
---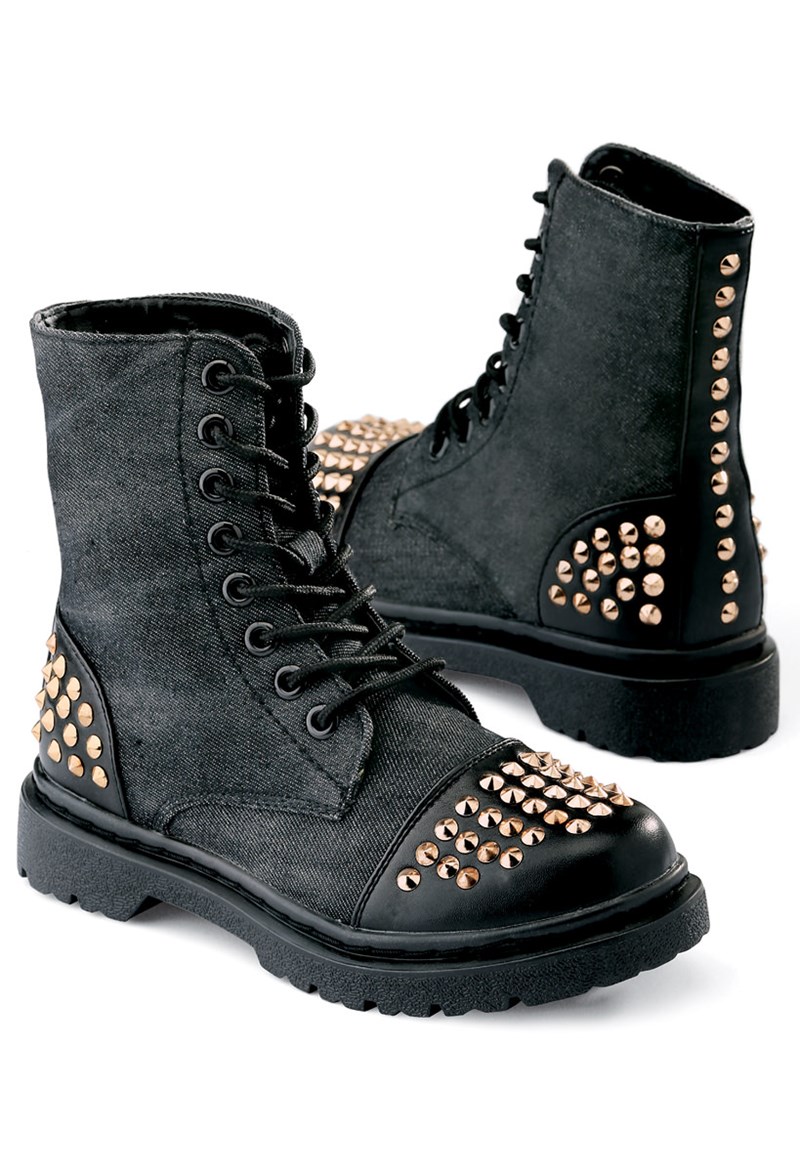 Gia Mia Studded Denim Boot: These lightweight dance combat boots are crafted from faded black denim with studded cap toes and heels. Feature flexible , no-slip, non-marking lug soles and black nylon laces. Imported.Sizes : 2-10 Adult, Medium (US Sizes) Whole Sizes OnlySuggested Fitting : Order same size as street shoe.
---
Many more styles for women and girls at Gia-Mia Online Store.
---