DISCLAIMER: Danceweardeals is an affiliate of several online vendors, and may be compensated in the form of sales commissions if you purchase items that are displayed on this website.
---
Jackets
Latest Dance Costume Jackets and Hoodies for sale online in a variety of styles from top dancewear brands.
---
Dance Department Womens Satin Dance Bomber Jacket D3048: Slay in style in this trendy satin bomber jacket. Features include a striped collar, full front zipper, pockets, long sleeves with striped cuffs, and a striped band. Jacket can be embellished for a customizable team look!
---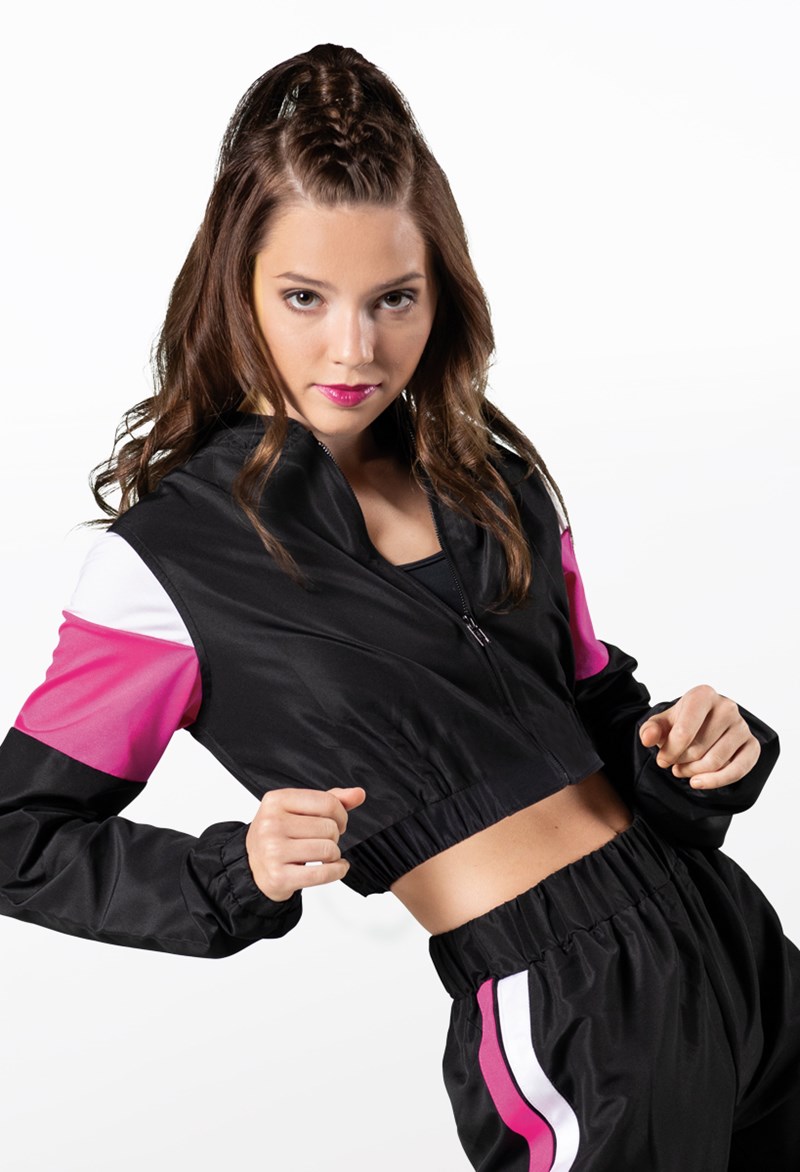 Balera Cropped Colorblock Jacket - Chartreuse - AH12405: Cropped jacket with neon colorblock insetsFunctional front zipperGlitter free! Fabric: Polye....
---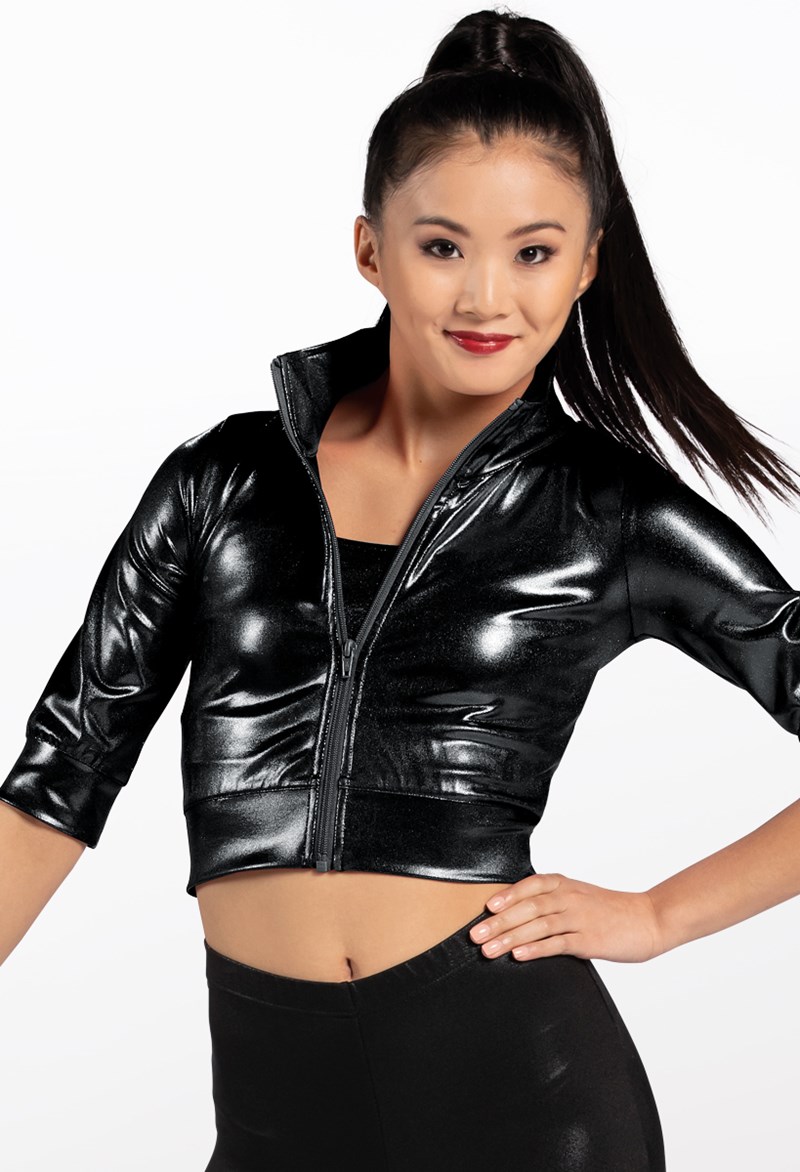 Balera Cropped Metallic Jacket - Gold - ML9703: Premium Metallic cropped jacket with elbow-length sleevesMock neck collarFunctional front zipperGlit....
---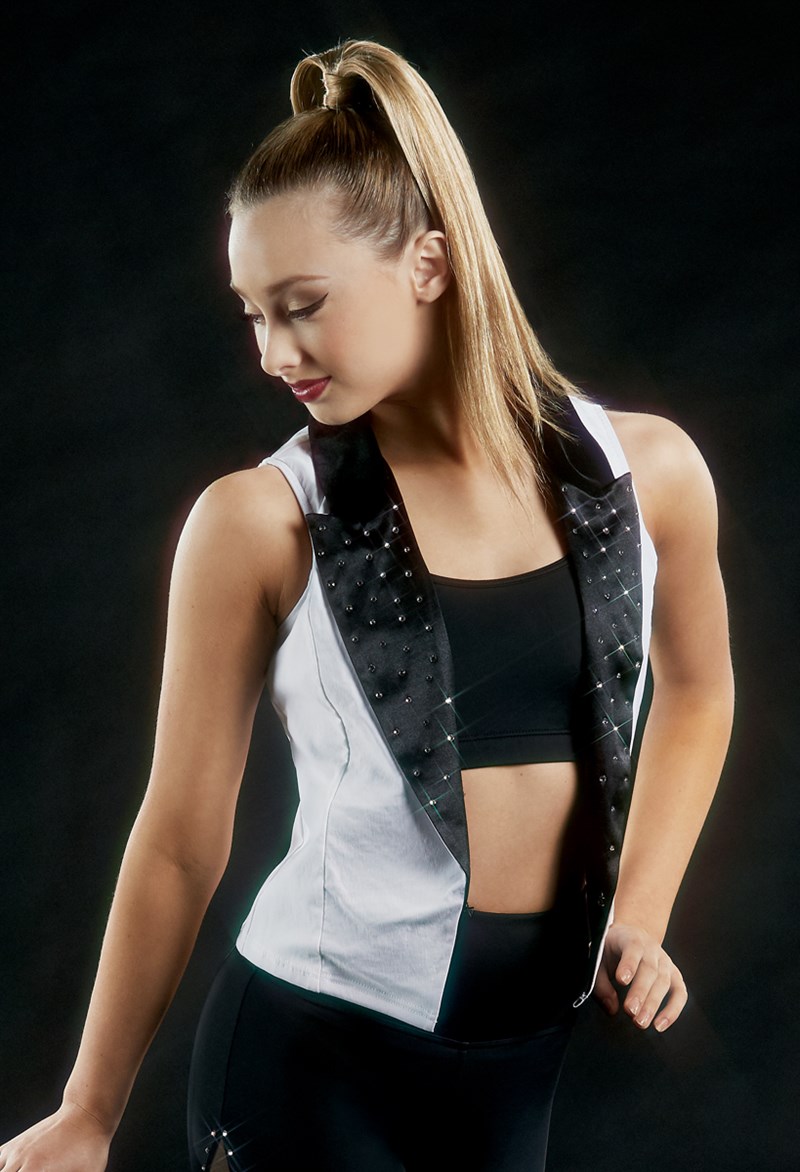 Ivy Sky Performance Crystal Tuxedo Vest - Black/White - Adult - AH10752: The Ivy Sky Performance collection features crystals from Swarovski, giving each piece the most bril....
---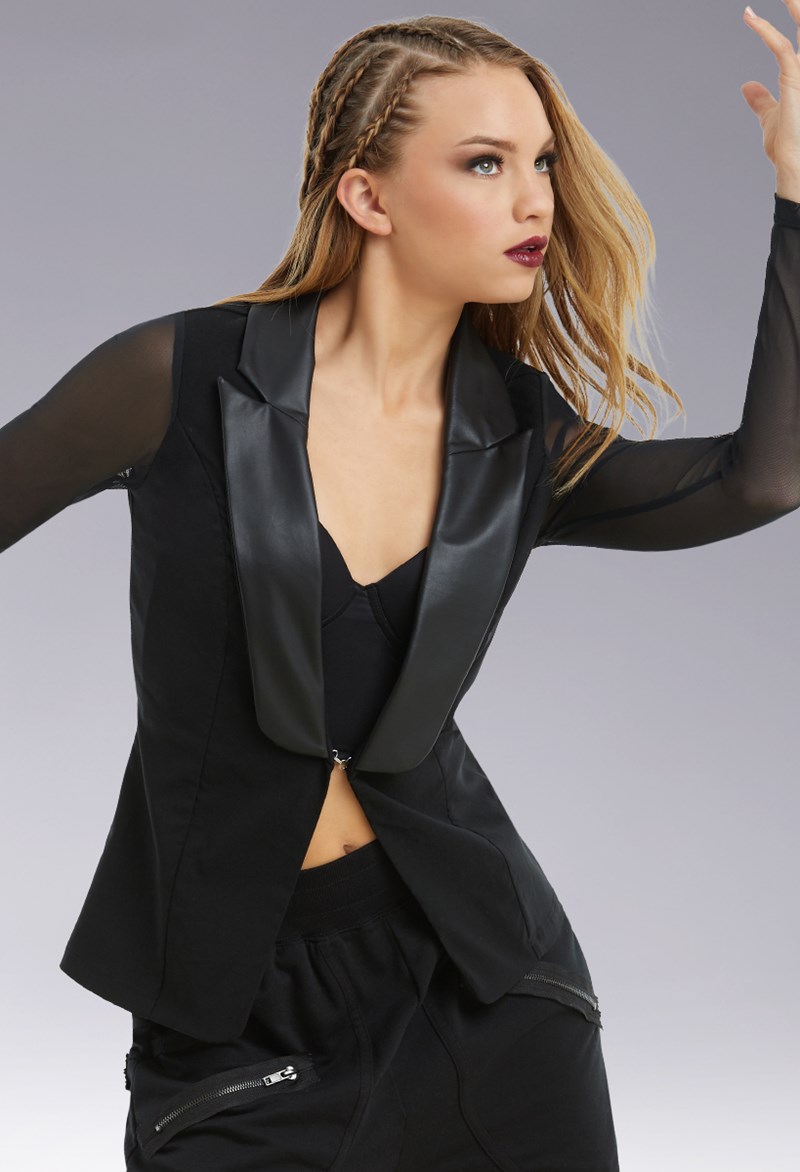 Balera Mesh Sleeve Tuxedo Jacket - Black - AH10809: Tuxedo jacket made from stretchy bengaline fabric Pleather lapel with hook-and-eye closure in fr....
---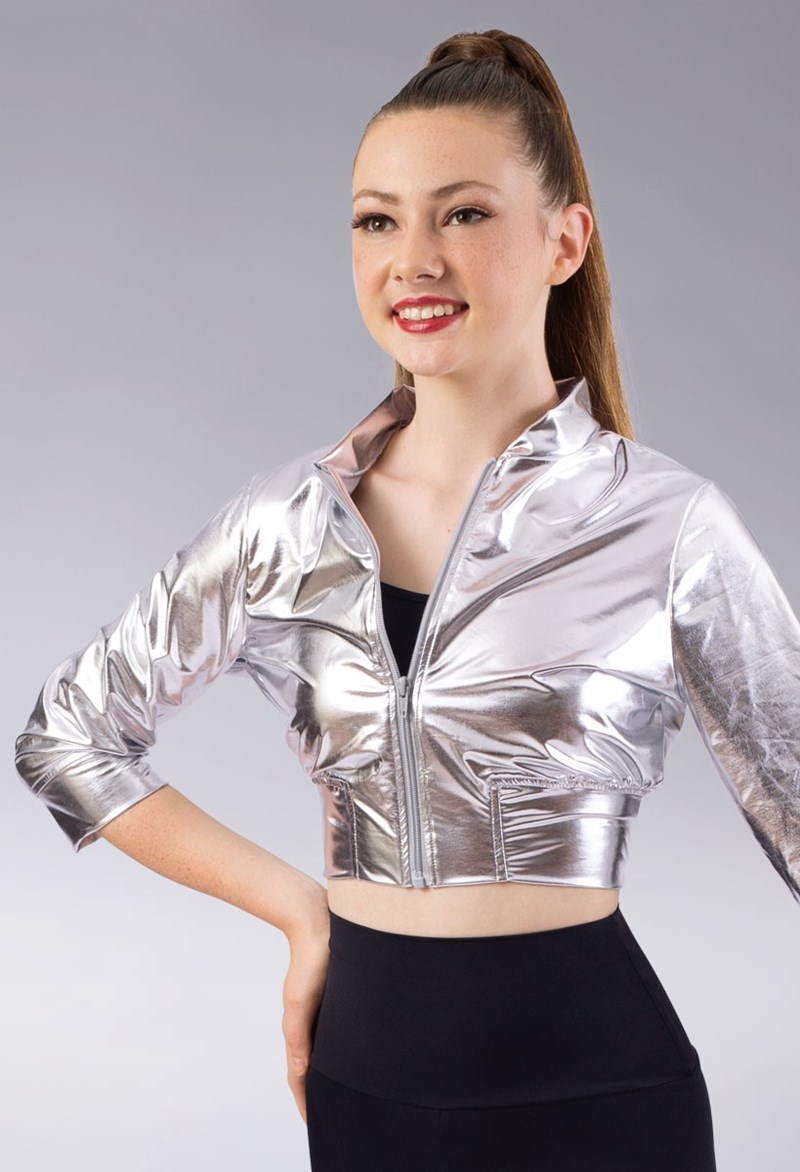 Balera Metallic Jacket - Gold - JH12767: Cropped metallic jacket3/4-length sleevesFunctional front zipperGlitter free! Fabric: Polyes....
---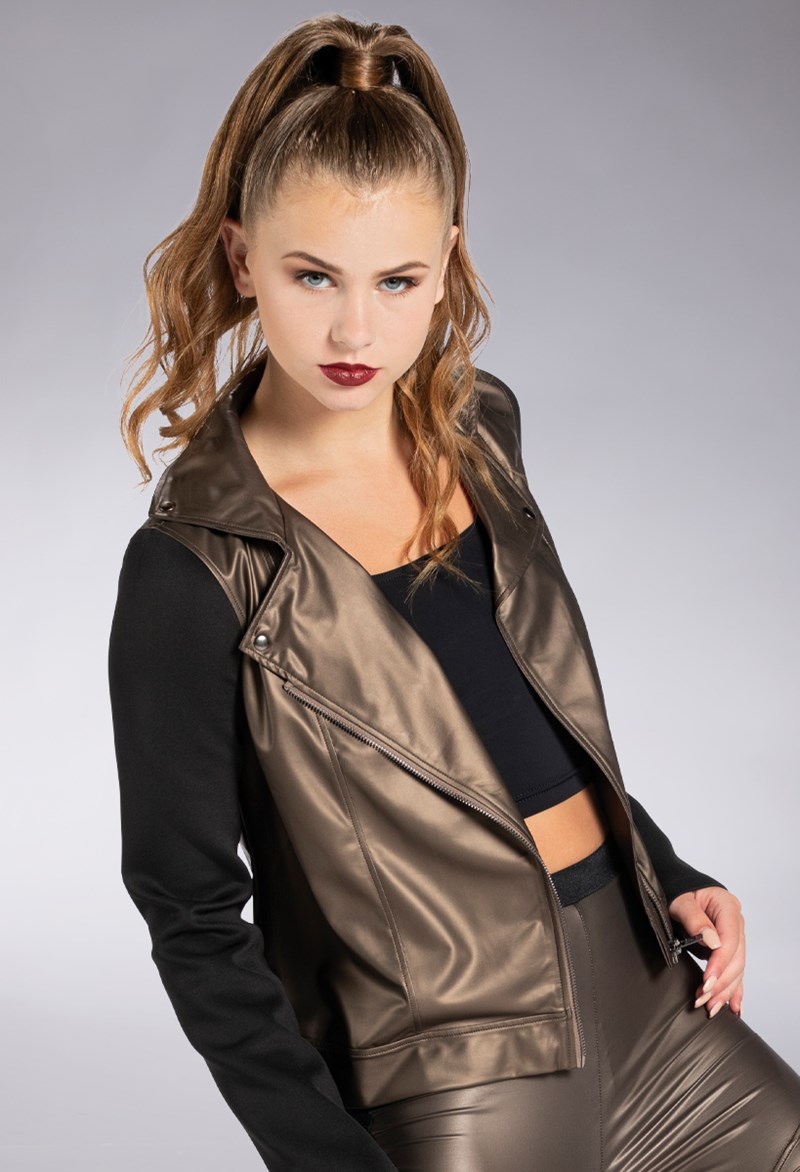 Balera Moto Jacket - Gunmetal - NV12410: Lightweight, faux leather jacket with stretch sleevesFunctional front zipperFront princess seamsDeco....
---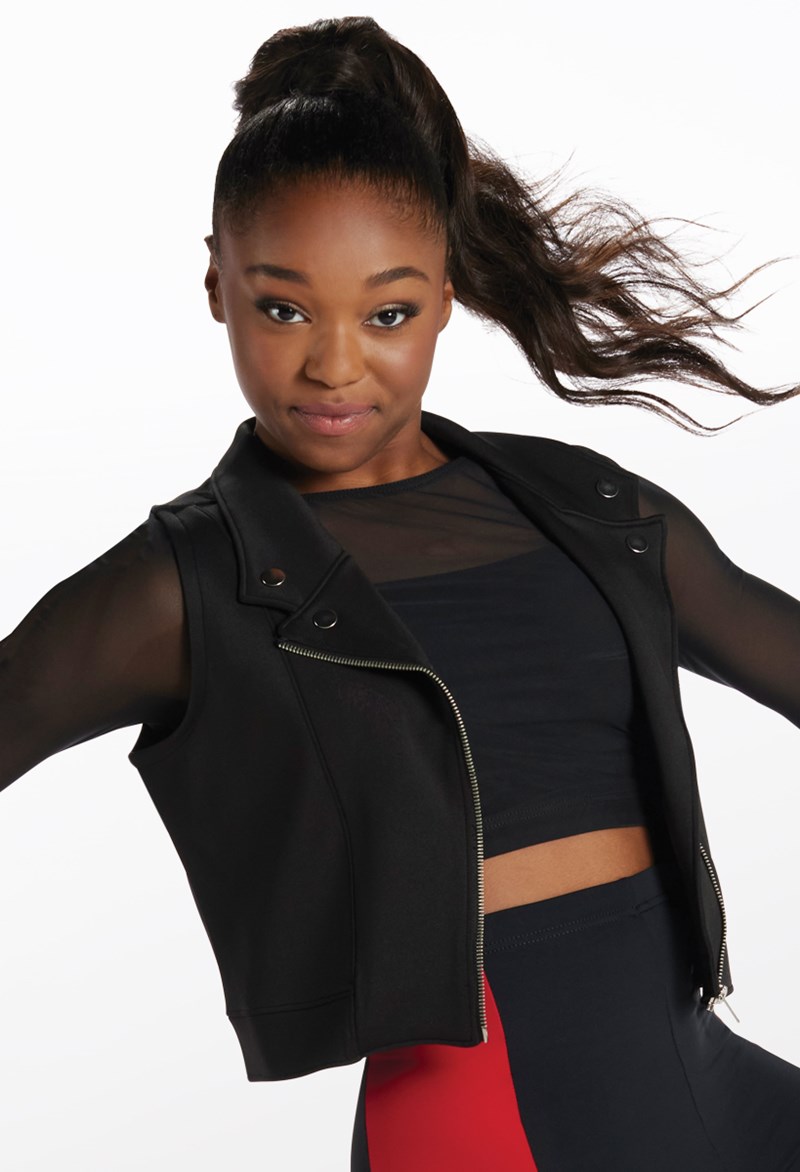 Balera Moto Vest - Black - AH9852: Notched collar with decorative snaps Asymmetrical functional zipperGlitter free! Fabric: ....
---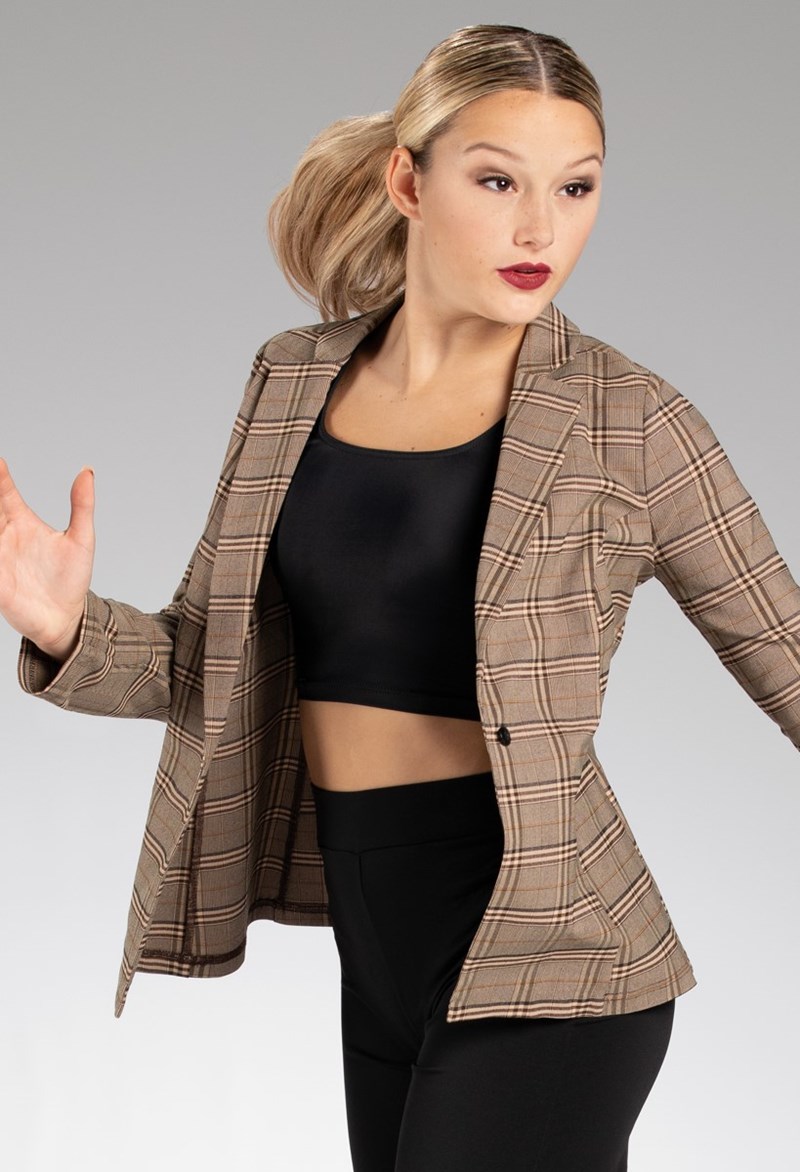 Balera Plaid Blazer - Brown - NV12137: Fitted blazer made of knit plaidNotched lapelsFunctional button in frontGlitter free! ...
---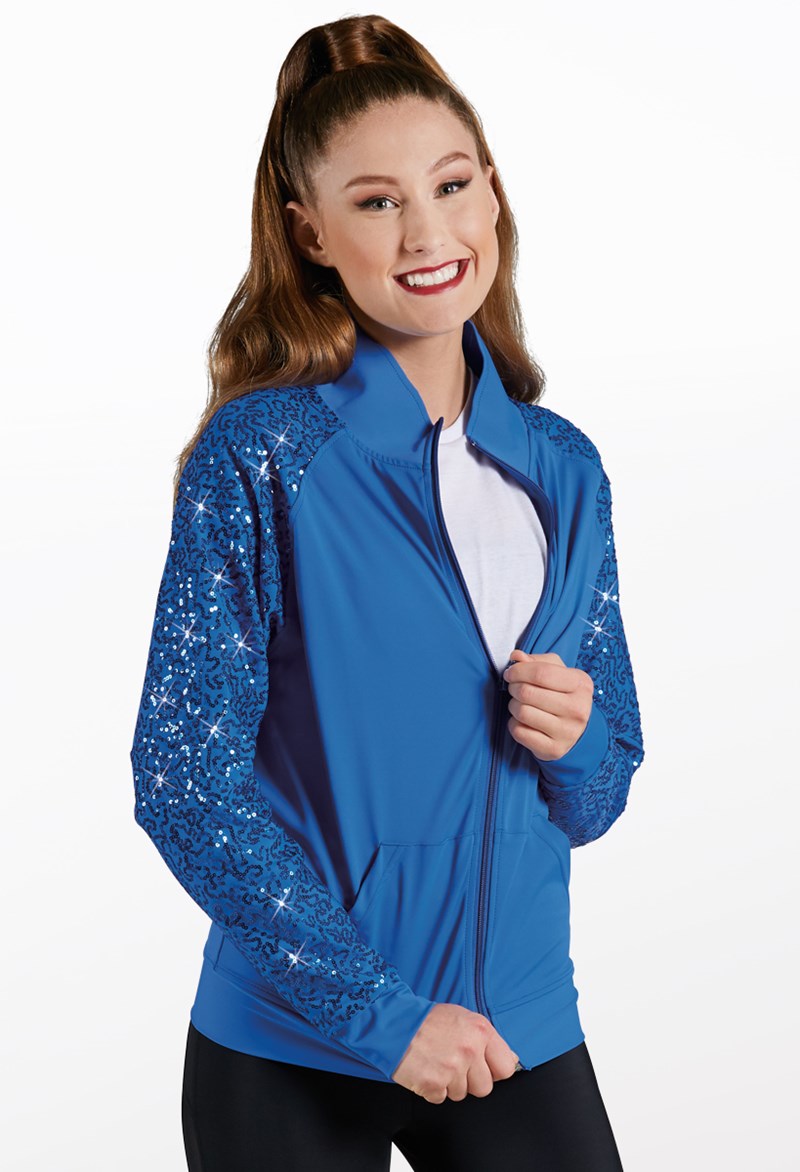 Balera Sequin Sleeve Track Jacket - Black - Child - SQ11534: Matte nylon/spandex track jacket Long sleeves made of fully-lined Sequin PerformanceZipper in frontF....
---
Balera Stretch Tuxedo Vest - White - AH11728: Tuxedo-style vest made of woven suitingFront and back princess seamsSingle hook-and-eye closure in f....
---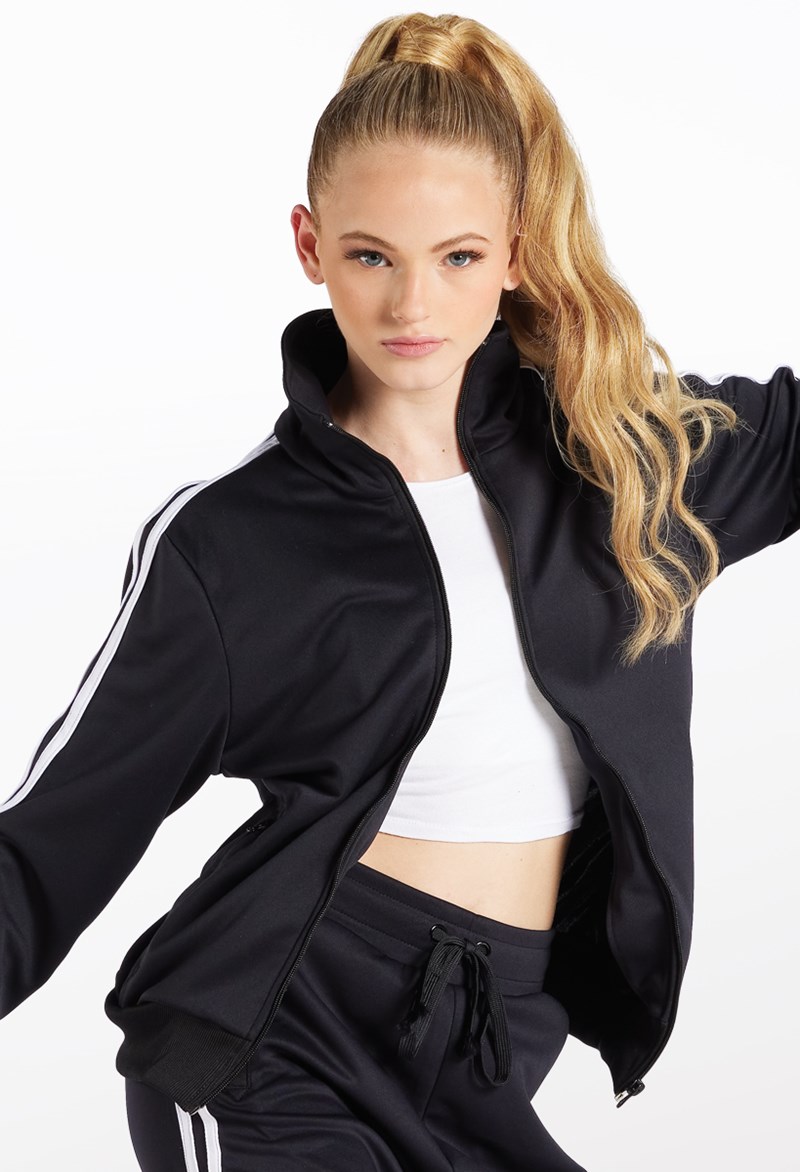 Balera Stripe Sleeve Track Jacket - Pink - AH9280: Unisex jacket with stripes on sleevesRibbed waistband and cuffsFunctional zipper down the front and....
---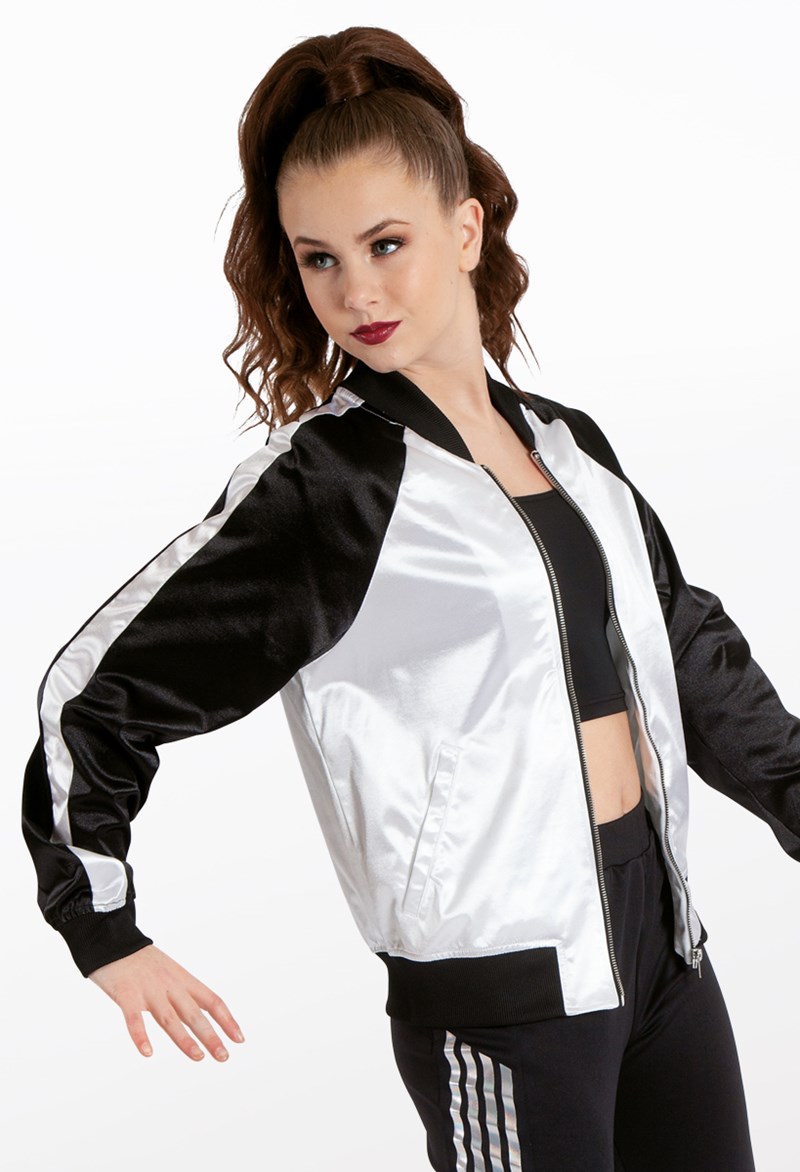 Balera Striped Sleeve Satin Bomber - ROYAL/BLACK - Child - AH9920: Ribbed cuffs, collar and waistband Contrast sleeves with stripe Functional pockets and zipper....
---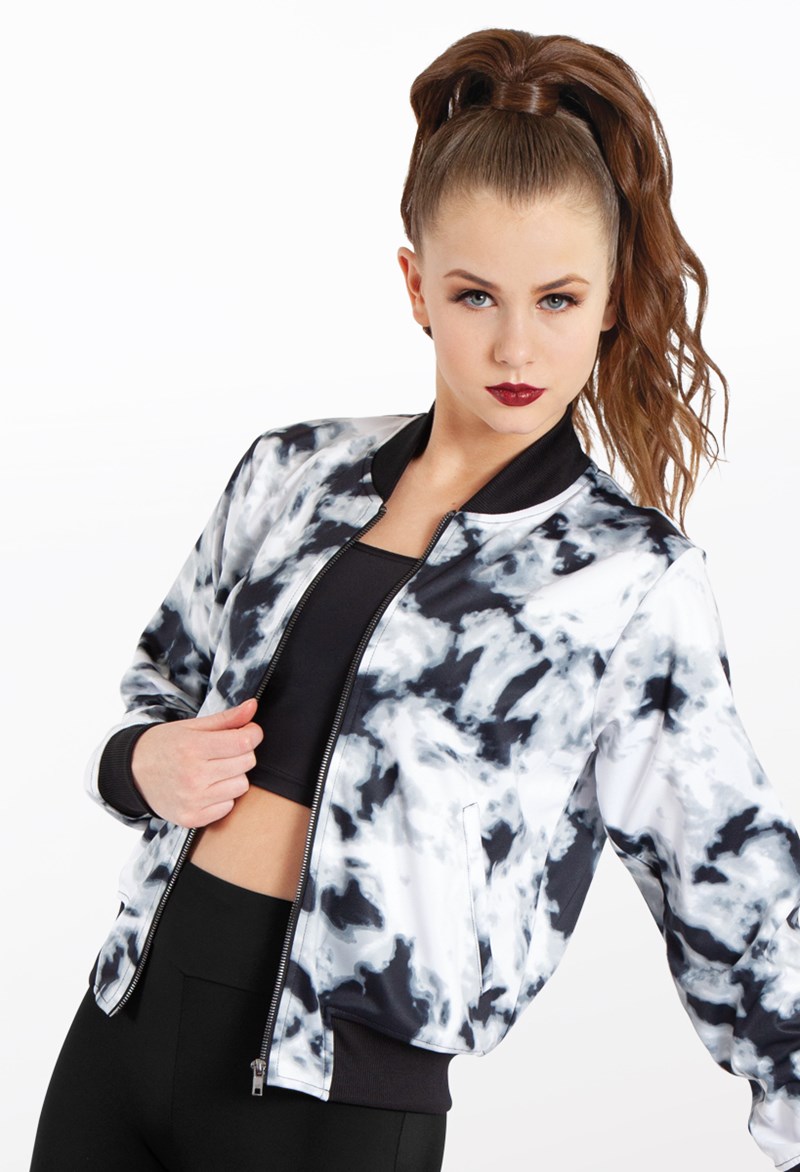 Balera Tie Dye Print Bomber Jacket - White - PL11938: Tie dye printed jacketRib knit collar, cuffs and hemFunctional front zipper and pocketsGlitter free....
---
Balera Ultra Sparkle Crop Jacket - Royal - Child - SQ8077: Long sleeve Ultra Sparkle sequin cropped jacketBlack rib knit waistband and cuffsFunctional front zi....
---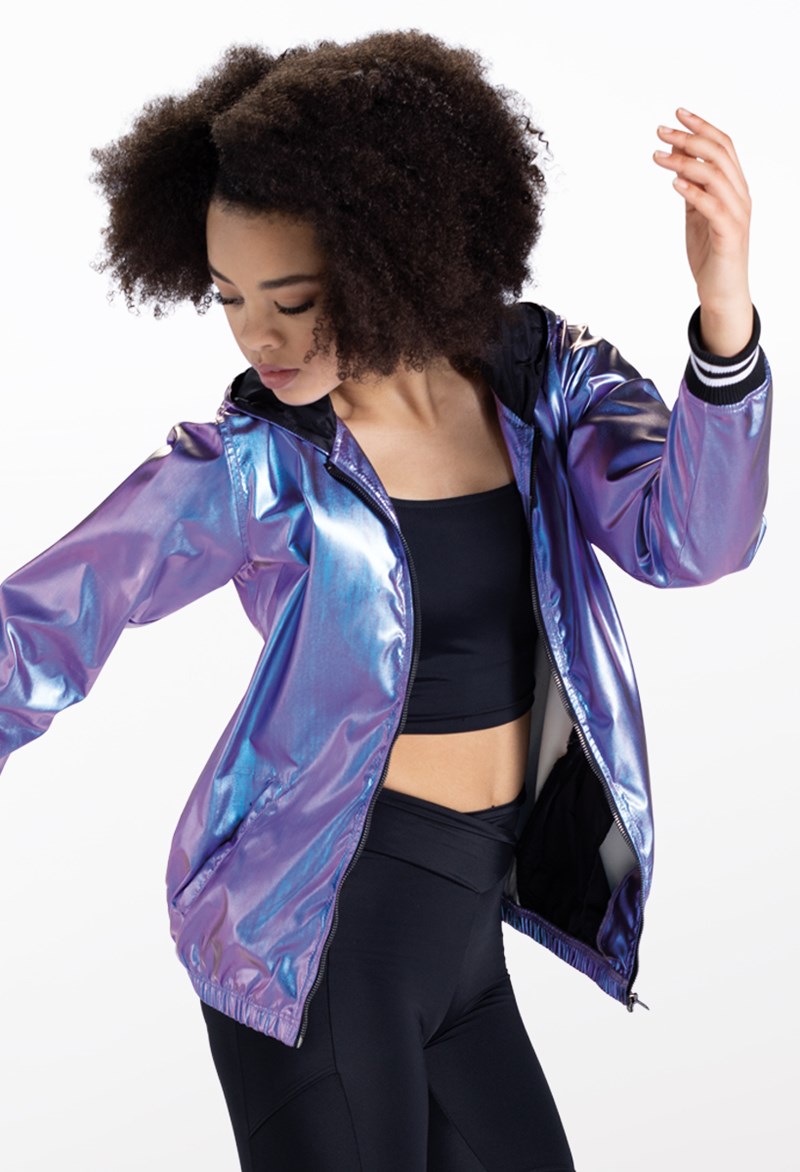 Balera Unisex Metallic Bomber Jacket - ROSE GOLD - AH11028: Metallic bomber jacket with striped, rib knit cuffsFunctional zipper in frontFunctional front pocket....
---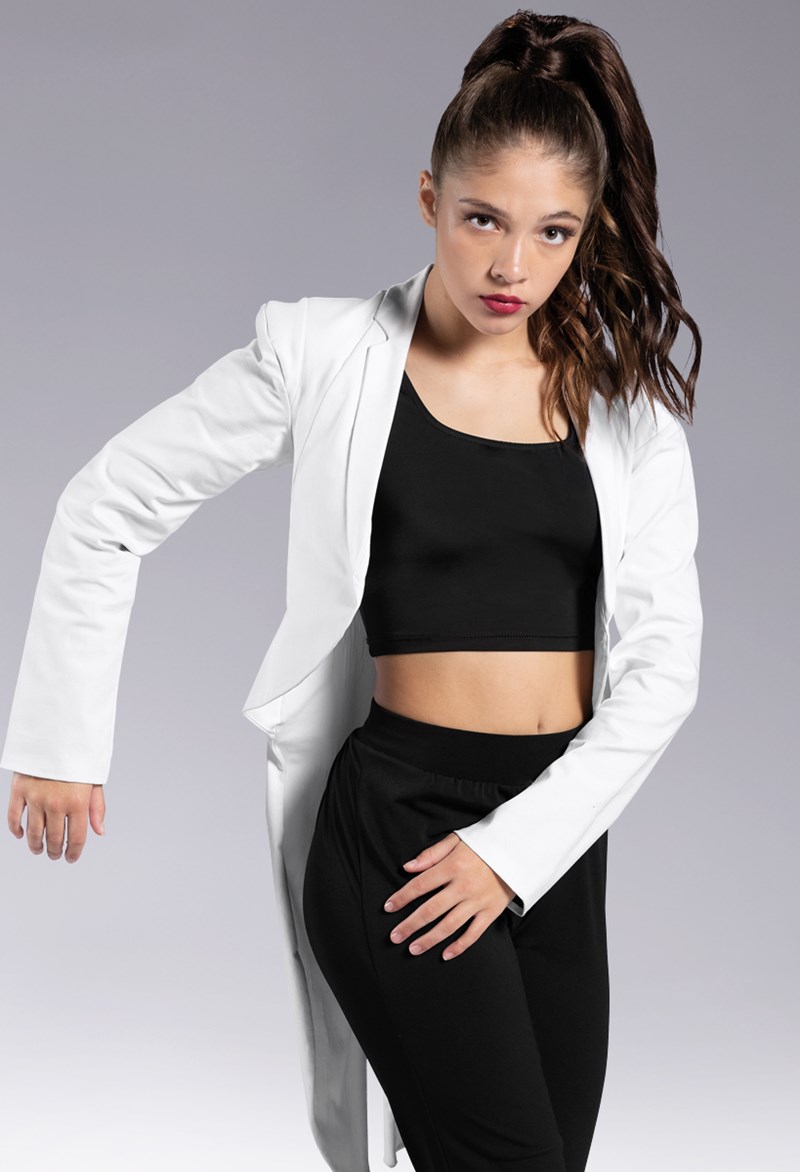 Balera Wide Shoulder Twill Tailcoat - Black - AH10212: Stand-up collar, long coattails and exaggerated shoulders made from stretch twill Fully linedGlit....
---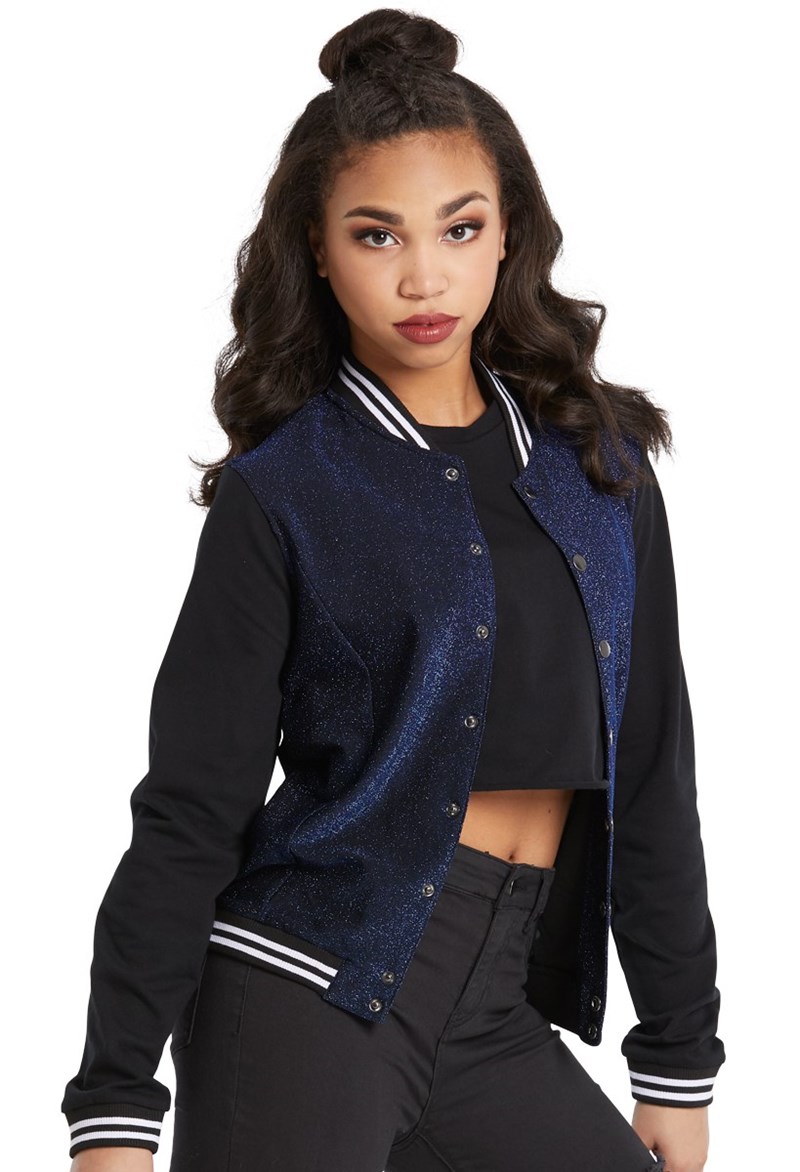 Balera Woven Metallic Varsity Jacket - BLACK/ELECTRIC PURPLE - A.: Metallic knit bodice with French terry sleeves Rib knit collar, hem and cuffs Functional snaps....
---
Balera Zip Up Rib Knit Jacket - Black - Child - AH11319: Zip-up jacket with pockets in frontRib knit details at the sides and sleeve insets for increased fle....
---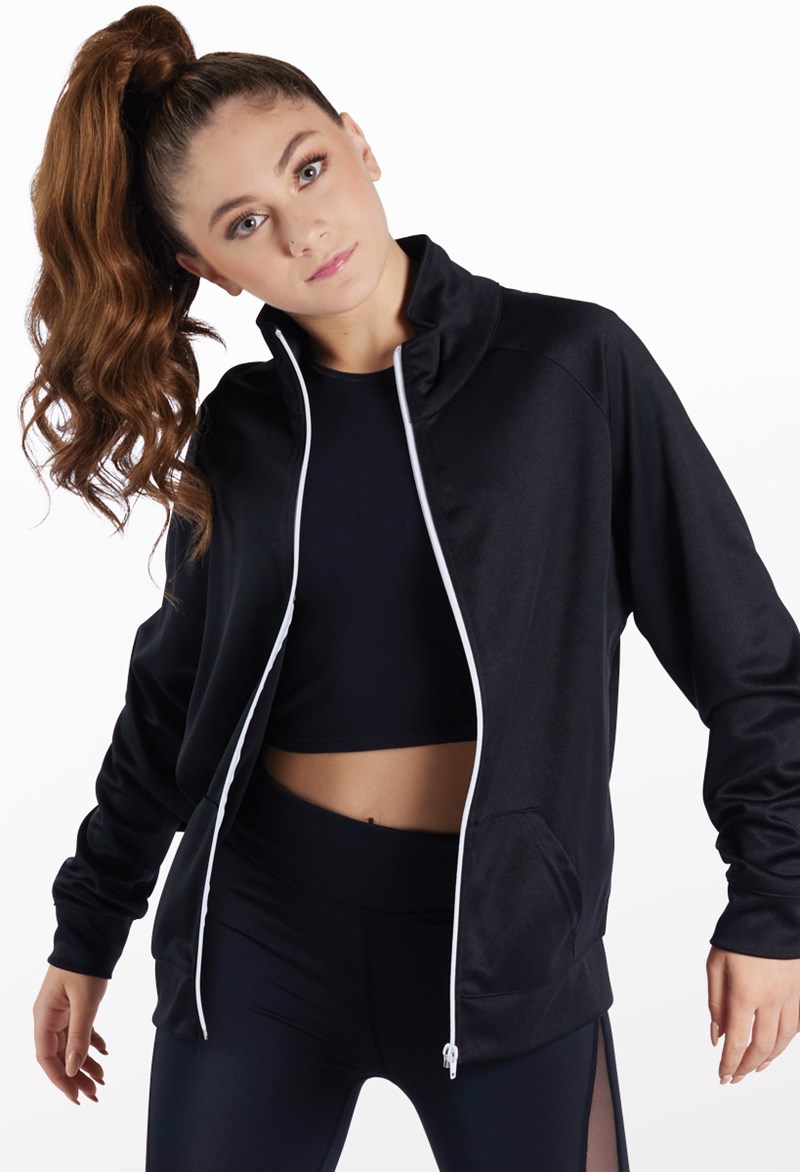 Balera Zip-Front Track Jacket - Peacock - AH3319: Unisex jacket with front pockets Functional, contrast zipperGlitter free! Fabric: Polyest....
---
Double Platinum Girls Performance Sequin Mesh Long Sleeve Jacket N7827C: Sequin and mesh merge to create a shimmering and unique jacket! Features include mesh long sleeves, sequin bodice, and a functional front zipper for easy on and off.Our Imported costume prices are subject to change. This item has been impacted by new import tariffs. In order to keep our prices low, we have only adjusted our prices by half of the amount of the tariffs. We value your business! Available in your choice of colors.
---
Double Platinum Adult Sequin Varsity Jacket N7218: Get in the spirit with this sparkly sequin varsity jacket! Features a super soft fleece fabric, sequin sleeves, and a black and white rib knit stripe trim on the neckline, waist, and arms. A performance must-have!
---
More at Dancewear Solutions.
---
---